I let my hubby pack us for vacation and you're gonna die of laughter when you see what he packed!! (with a chance to win $250 from thredUP!!!!)
ME: I am soooo NOT looking forward to packing the whole family for our vacation.
HUBBY: Want me to do it?
Grrrrrr. The only reason he offers to pack is to get brownie points because he knows there's no way I would ever let him pack for us. Why? Because I prefer spending our vacation on the beach hanging out, and NOT in the nearest store buying allllllll the stuff he forgot to bring. Well, guess what? This time I'm calling his bluff.
ME: Okay.
HUBBY: What?
ME: Okay, you can pack for us.
HUBBY: Uhhhhh.
The look on his face is hysterical.
ME: Awww, don't worry, you can do it. Here's the packing list I've been writing if it'll help. See ya later! Good luck!!
Anyways, as much as I love having some time to myself, it was super hard to let him just pack alone and not check the suitcase at all, but I did it. Don't get me wrong, I packed my own stuff (including all of my new ADORABLE clothes I ordered from thredUP, and yes this is sponsored, so keep reading for a chance to win a $250 SHOPPING SPREE from thredUP!!), but I let him do all the packing for himself and the kids. And then we went on our trip.
And when we got there, I opened up the luggage. Holy crap, I just about died when I saw what he packed. Prepare yourself, my friends. And by prepare yourself, I mean strap on an adult diaper or read this on the toilet because you might pee in your pants when you see some of the stuff my hubby packed for vacation.
Oh wait a sec, before I show you, let's talk about my badass sponsor for this post…
---
This post is brought to you by the most awesome online consignment store on earth, thredUP!!!! Seriously, if you haven't been to their website, you NEED TO go now. ThredUP has so many awesome brands for up to 90% off the regular price. Like last year I got a Tory Burch tank top that is still my favorite and a Lodis wallet that I LOVVVVE.
This time I wanted to get some cute dresses for our upcoming vacation because practically every dress I own is B.Z. (Before Zoey). So I went shopping (in my fat pants on my couch!!) and then I sat at the door like a dog waiting for the mailperson.
ME: When is it going to get here?!!!!
HUBBY: You just ordered it two minutes ago.
ME: What's taking so long?!!!
It took every ounce of willpower not to tackle the mailperson when I saw her walking up the path with the box. Even the box is stylish!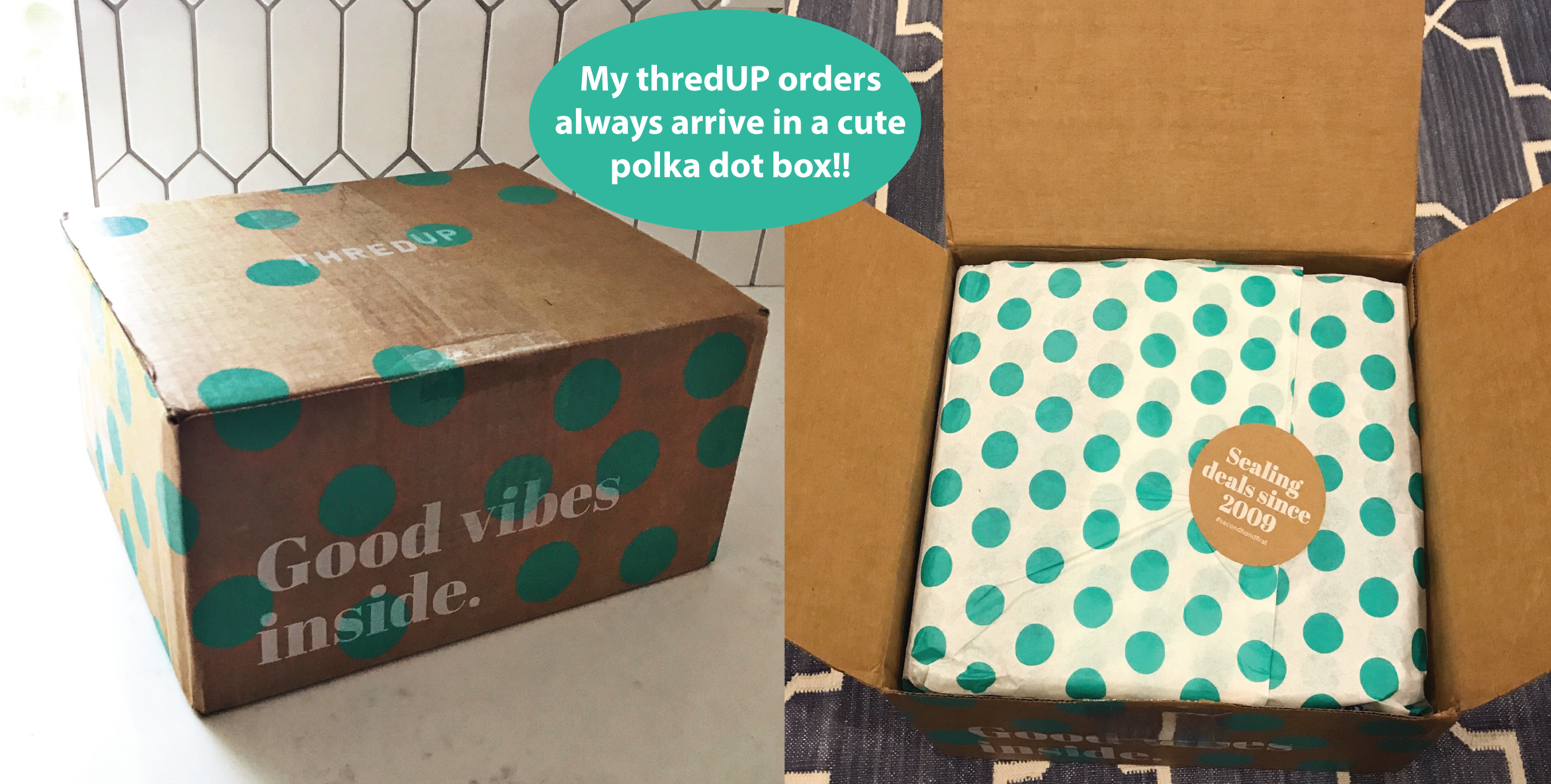 I think angels might have sung (sang???) when I opened it. I packed my new things into my suitcase, and felt so pretty wearing them on vacation. See?!!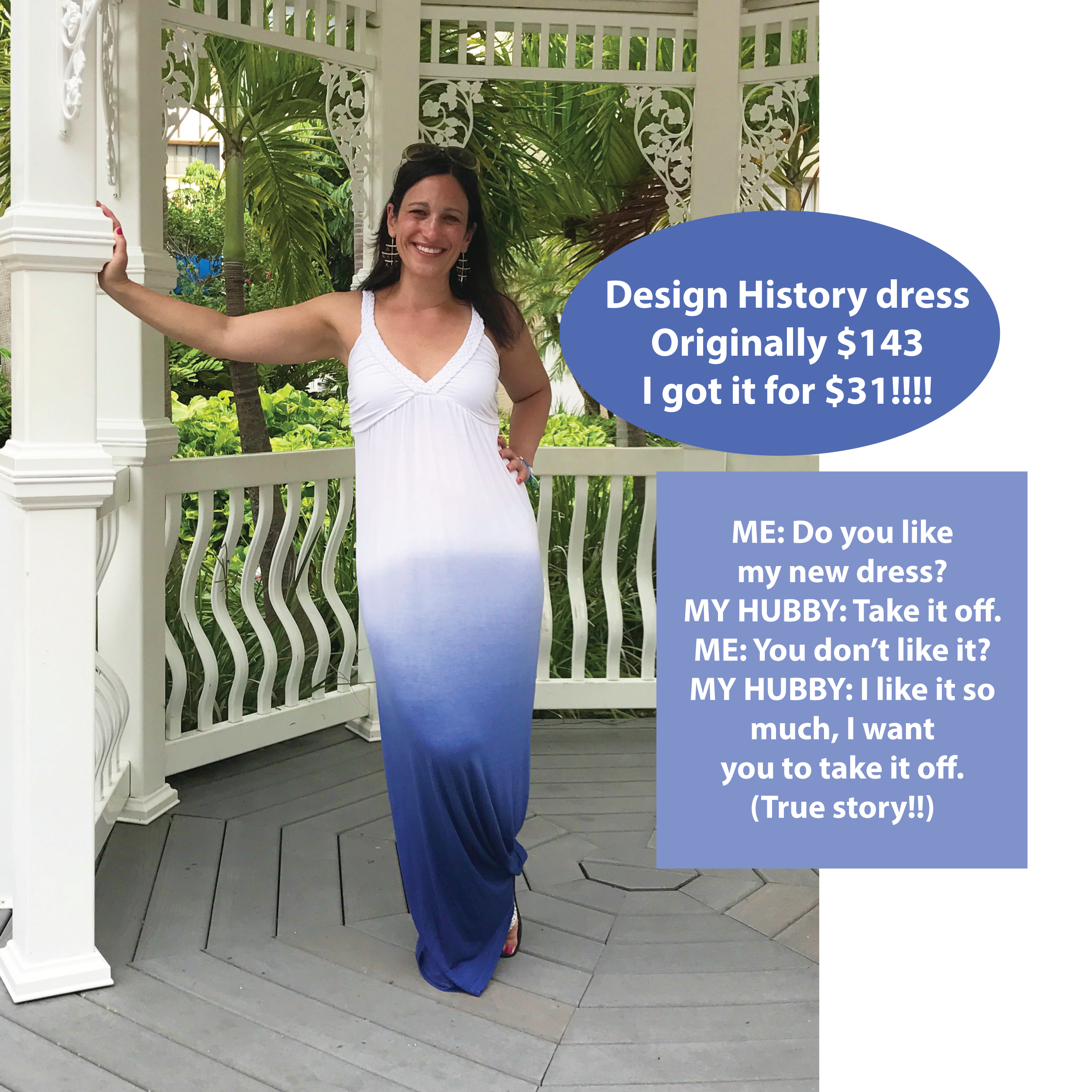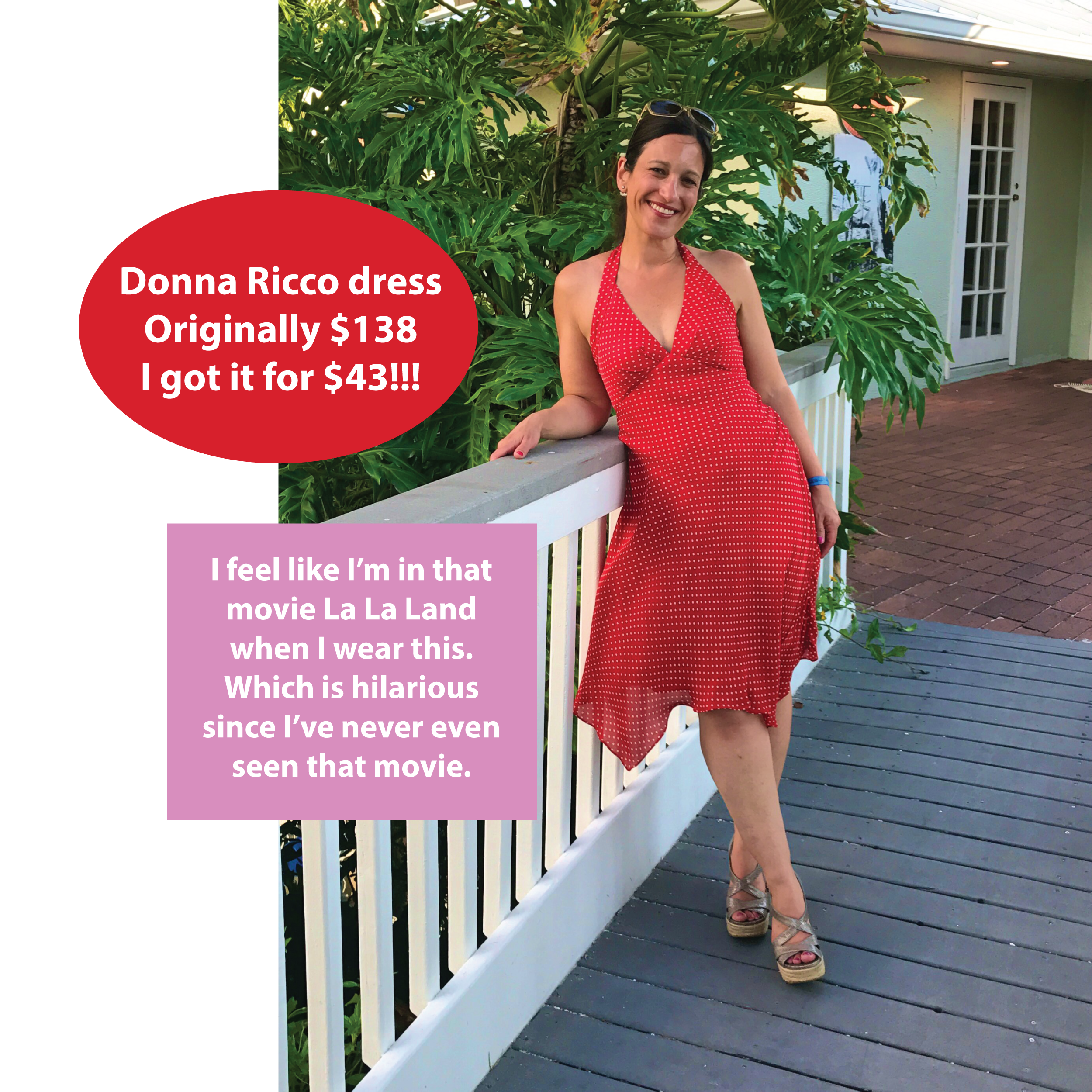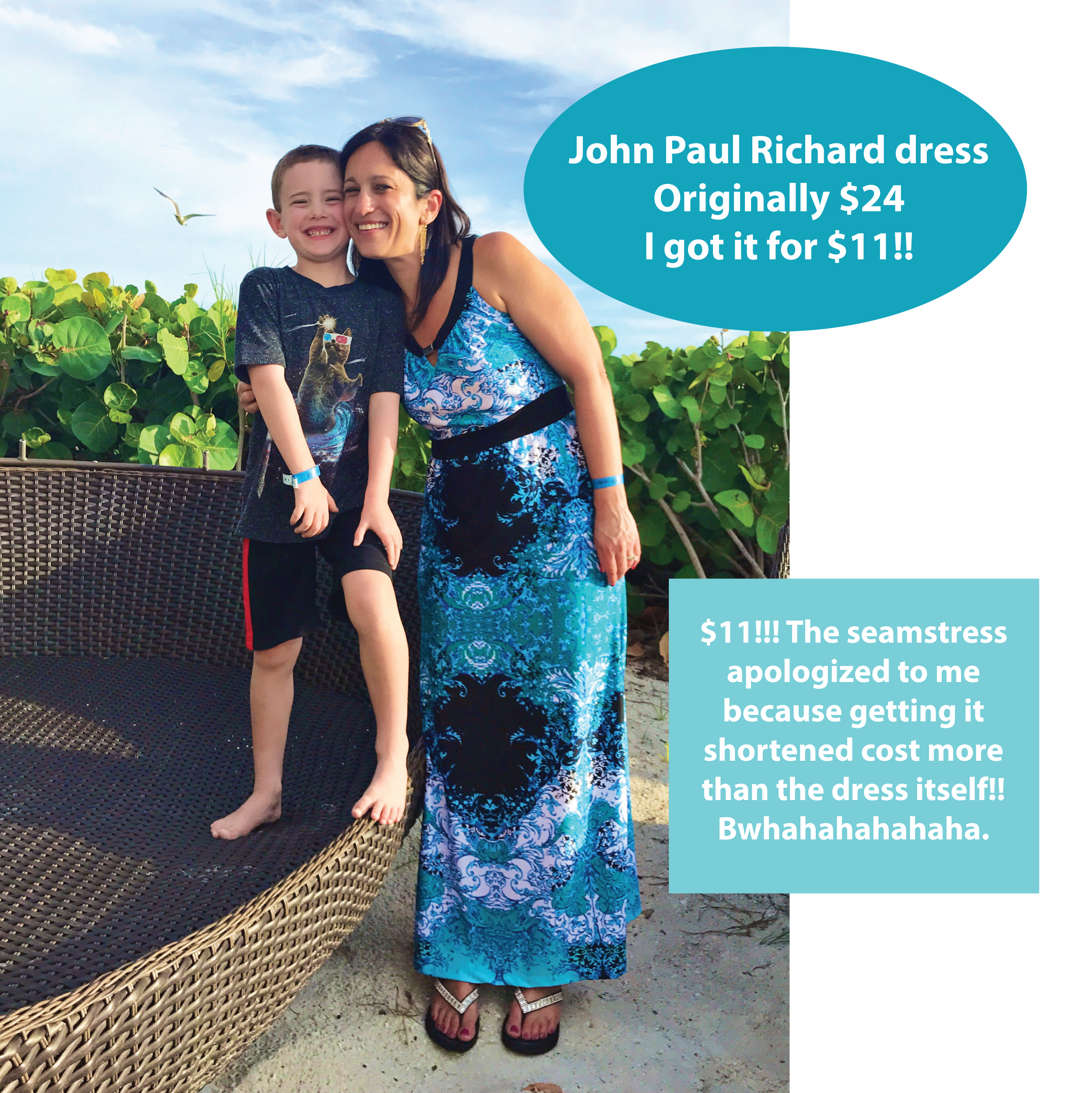 As I always, I loved shopping at ThredUP. They even tell you the condition of each item before you order it, like they'll say this dress is in such great shape, you might think it's brand new, or they'll tell you if there's a little fading. I love how honest they are. Sometimes the original tags are even attached!
As if that's not enough, thredUP is giving Baby Sideburns readers a special discount. Yayyyyy!! The first 100 people who use the promo code SIDEBURNS40 will get 40% off their first order (up to $50 off, for new US customers only, sorry to my Canadian readers who I love and hate to leave out!!). And at the end of this post, I'll tell you how you can win a $250 shopping spree from thredUP.
Annnnnd nowwww, back to our regularly scheduled programming.
---
Okay, are you ready to see some of the hilarious items my hubby packed? For the most part, he did a great job following my packing list. For the MOST part.
Anyways, like I said, he did a great job packing MOST of the things on the list, with a few exceptions. May I present the first hilarious item I unpacked?
And #2.
OMGEEE, I think this one might be my favorite one of all.
Awwww, but wait, he actually did pack something for me. How thoughtful.
And last but NOT least. Definitely not least.
So there you go. Will I let my hubby pack us again for vacation? Yes. If I'm stuck under a huge boulder and physically can't get out to do it.
And now, what you've all been waiting for, drumroll please, badadadadadadada, how one of you could win a $250 shopping spree from thredUP!! First, like this post. Then hop on over to thredUP to pick out any item you like, copy the link to the item, and leave the link in a comment here or on my Facebook page (or both!). I'll randomly pick one lucky winner in the next 24 hours and I'll reply to your comment. Make sure to check back to see if you won! (Here's the legal mumbo jumbo if you want to read a long boring contract.)
And don't forget to order lots of cute stuff on thredUP and use the promo code SIDEBURNS40 to get 40% off your first order (up to $50 off)!! Yayyyyy!!!
If you liked this, please don't forget to like and share it. Thank you!!
#sponsored #justputtingfoodonmytable #foodmykidsprobablywonteat