I'll be carrying around the Mom guilt for this one allllllll day
I feel like a bad mom. So for the past few days I've been waking up at the ass crack of dawn because the stupid birds outside my window keep chirping. Now I know some people love the lovely sound of chirping birds in the morning. People like Cinderella and Mr. Rogers and Pollyanna. But not me. Does anyone remember that Friends episode when Phoebe was dating that police officer and when the tweeting bird wouldn't shut up outside her window, he whipped out his gun and shot it? Everyone was like GASP! Well, I was like, YESSSSS! I mean no, I don't really want to kill all the little birdies, but I'd love for them to relocate or at least get a watch so they know when it's a reasonable time to start chirping.
Anyways, last night I was sooooo desperate for a decent night sleep so I finally wised up and turned on a sound machine. But then at 5:30 this morning, guess what happened? Yup, someone woke me up again. But it wasn't the stupid birds this time. It was Zoey. OMG was I pissssssed. I mustered up the most evil demonic voice I could at that hour and growled at her to go the F back to her room and do something quietly until at least 6:30. I was fuming.
Needless to say, my blood pressure was through the roof and for the next hour I lay (laid? lied??) there trying to go back to sleep, but there was no F'ing way. I was wide awake. So when I finally dragged my ass out of bed for the day, I was super grumpy. Imagine Cujo with a really bad hangover. And all morning long while we were getting ready for school I took it out on Zoey.
ZOEY: Will you put up my hair in a ponytail?
ME: No, I'm too tired to do that right now.
ZOEY: Mom, watch this commercial, it's hilarious.
ME: I can't, you woke me up so early I'm too tired.
ZOEY: Can you pack cookies in my lunch?
ME: Zoey, you'll be lucky if you ever get cookies again.
ZOEY: I love you sooooo much.
ME: (like a monotone robot) I love you too.
Etc etc etc. And the more grumpy I was, the more she tried to be chipper, but I could not turn it around. It was like once that switch flipped, it was stuck there.
Which sucks because there have been sooooo many times in life that she's been little miss grumpypants and I've told her to fix her attitude ASAP. I mean just the other day she was being all pissy, so I told her she must have woken up on the wrong side of the bed and I literally made her get back into bed and climb out on the other side. And guess what? It worked! A smile popped onto her face and she was all better. See?
She was able to flip her switch back just like that! So why can't I?
I really need to take my own advice. Yup, that's it, I'm doing it. So I just crawled back in bed for thirty seconds (DO NOT FALL ASLEEP!!!) and I rolled out on the other side. And then I did the most important part. I put a smile on my face. See?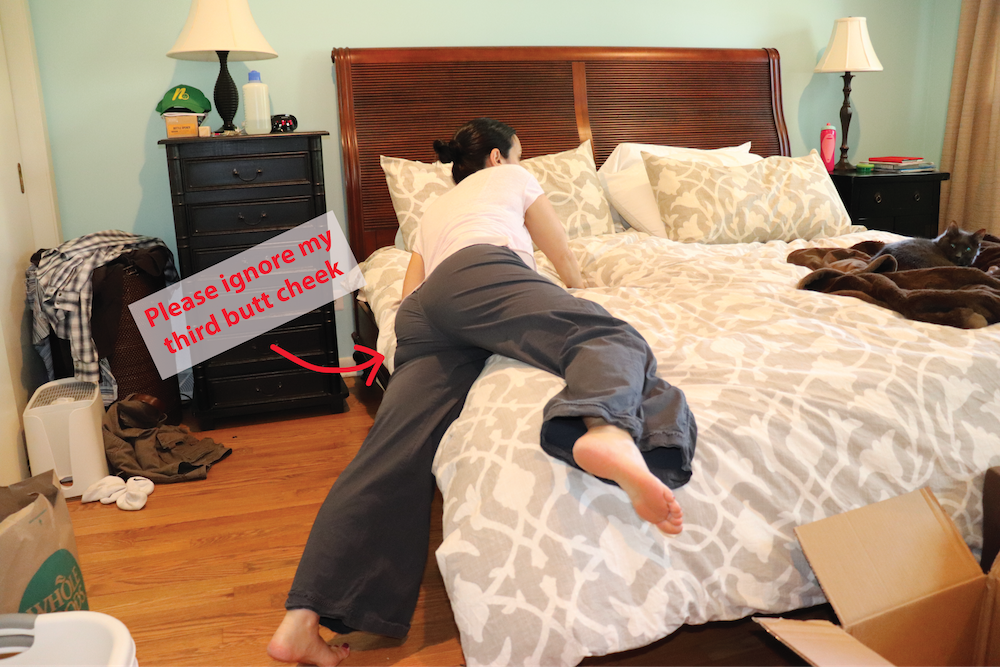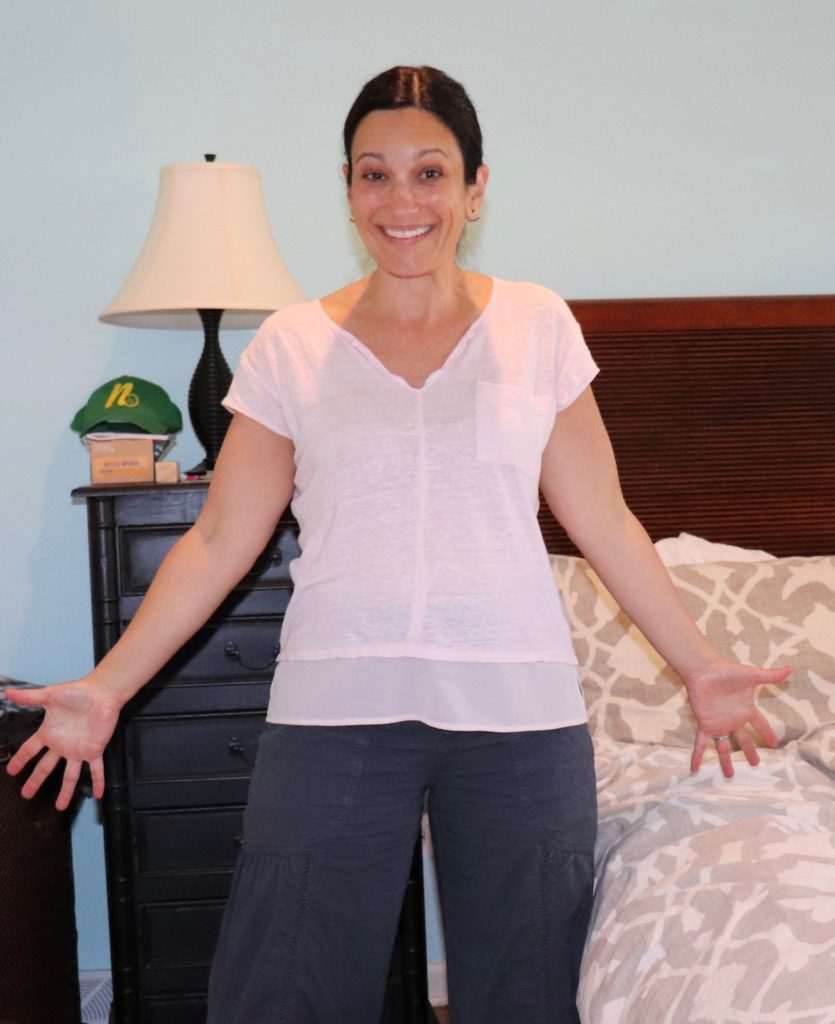 I just I wish is I did it two hours ago before I dropped her off at school because I'll carry that Mom guilt with me all day until she comes home later. But come 3:30, I'm gonna be the best damn mom I can be. Well, until someone pisses me off and I overreact again. I'm a mom, not a miracle worker. Well, maybe a little bit of both.
If you like this, please don't forget to like and share it. Thank you!!!