People say you're a cat person or a dog person. Well, I'm calling b.s. on that. Because I'm not either. I'm both. And when my cat 9-0 passed away three weeks ago, every time I walked into my bedroom I felt a hole in my heart. And I wanted a new fur baby to hold and love right away. No wait, I didn't want one, I NEEDED one. Like within a week I was ready for a new kitty. I know what you're thinking. It's way too soon. That's what my hubby said.
HUBBY: It's too soon. We can't replace him, honey.
I tried to explain that I knew we could never replace him, but that I was ready for a new furry little guy to hug. But my hubby wasn't ready, and that's okay. Everyone grieves in different ways, and I knew he needed some time. So I did what any good wife would do. I said I understood… and then I started texting him pictures of adorable pets all day long.
TEXT: Look at this one, honey!!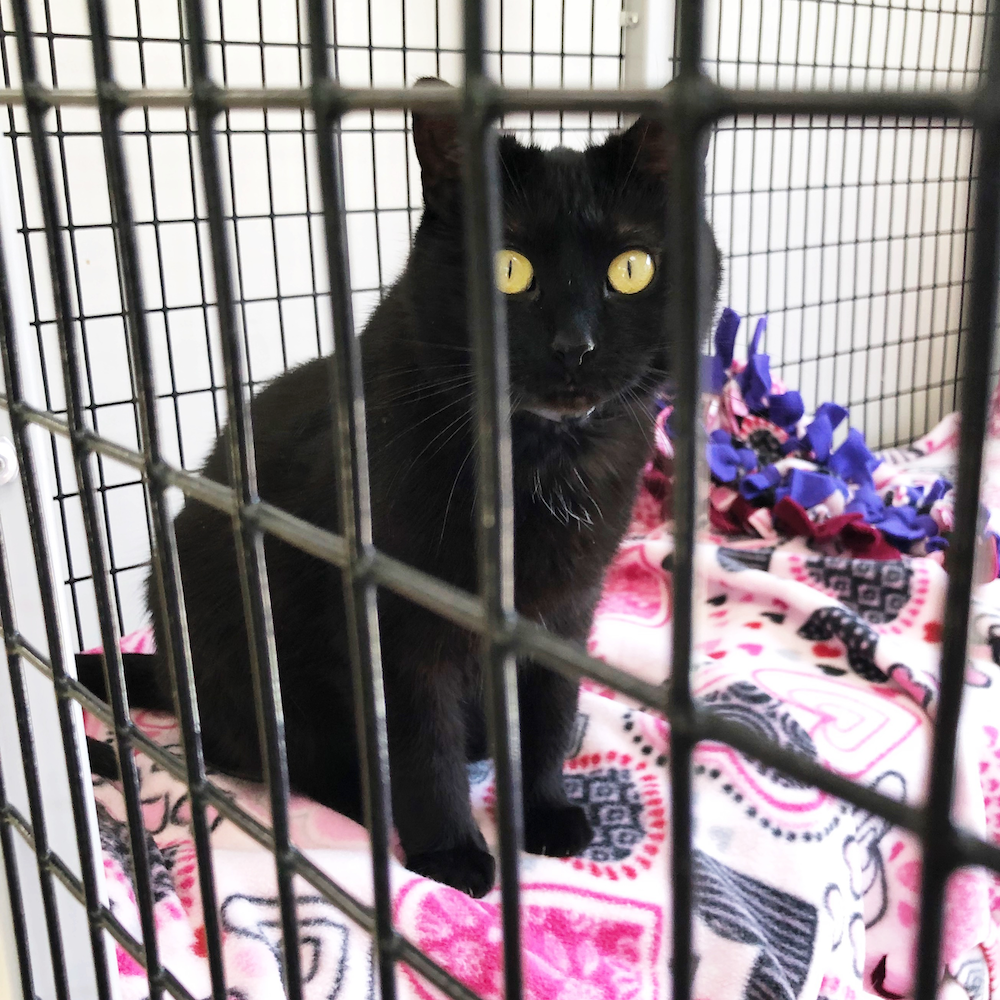 TEXT: OMG, how sweet is this guy?!!!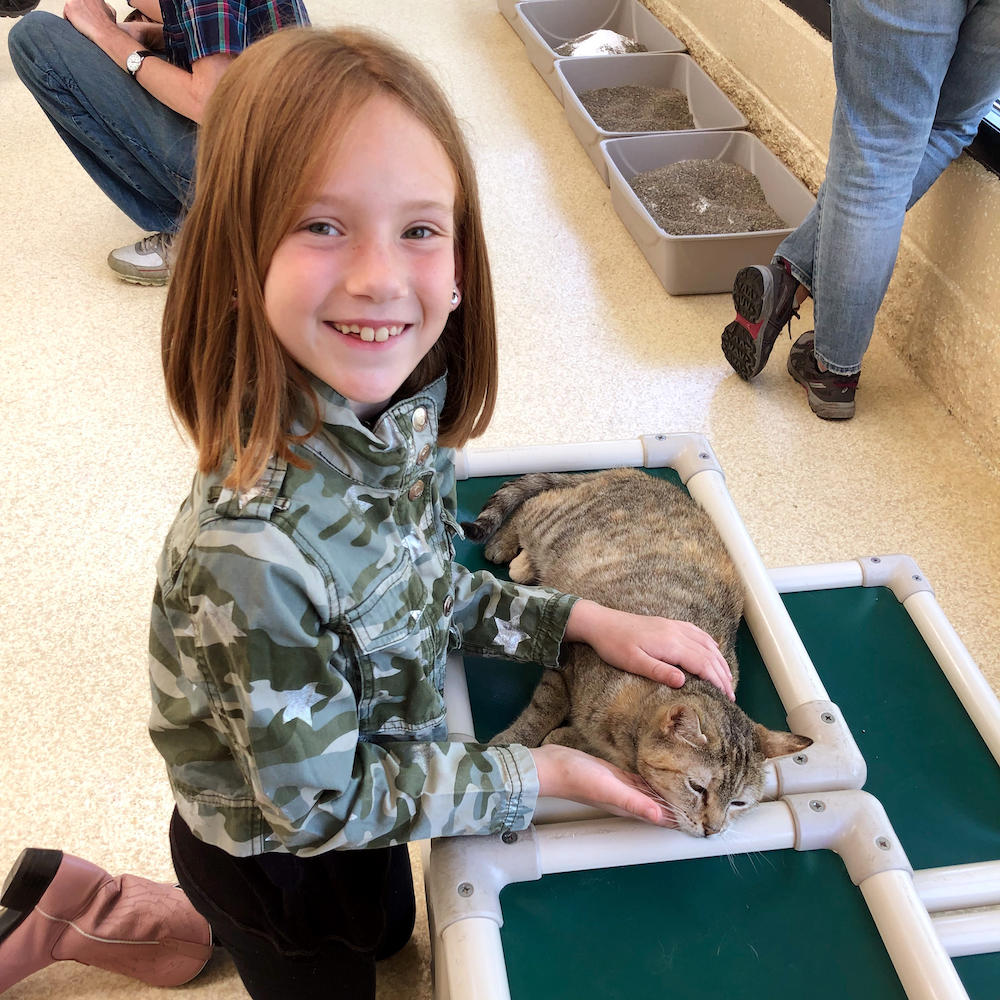 TEXT: I meannnnn, how can you not fall in LOVE with these faces?!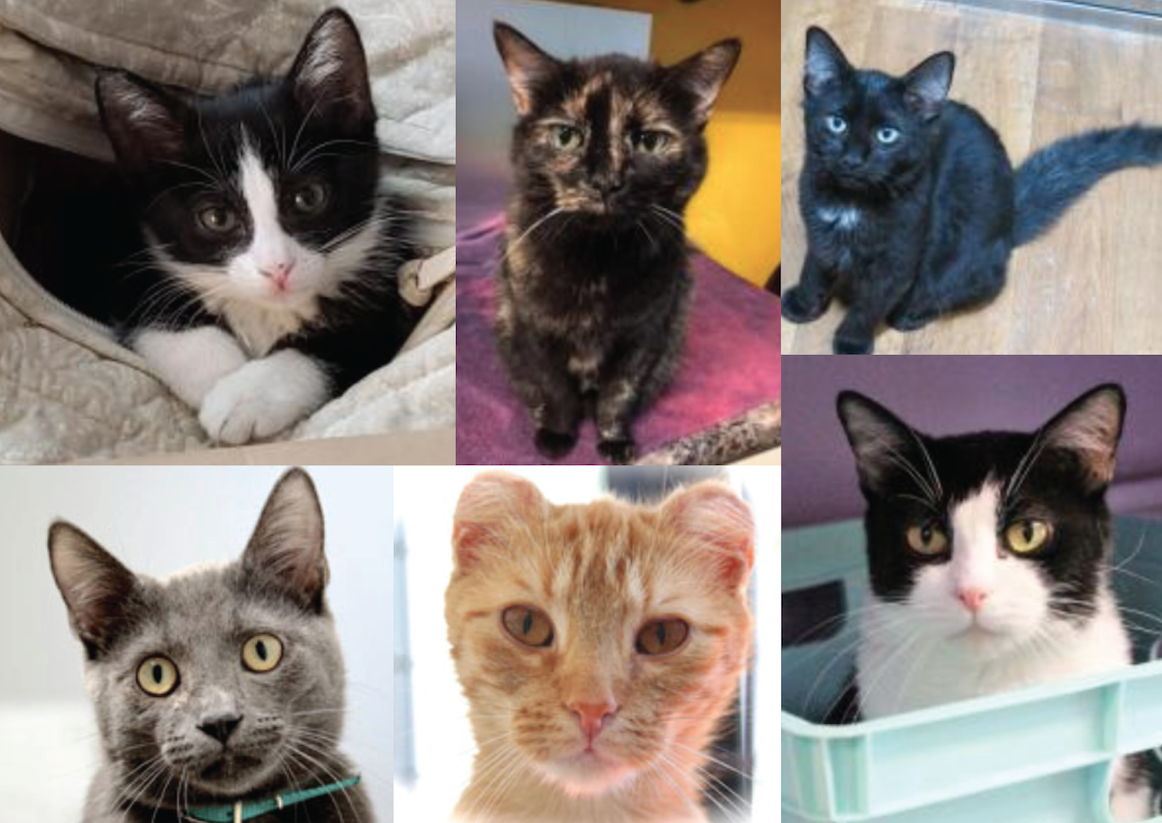 And then, it happened. I went to one of the shelters and I fell in love. Instantly.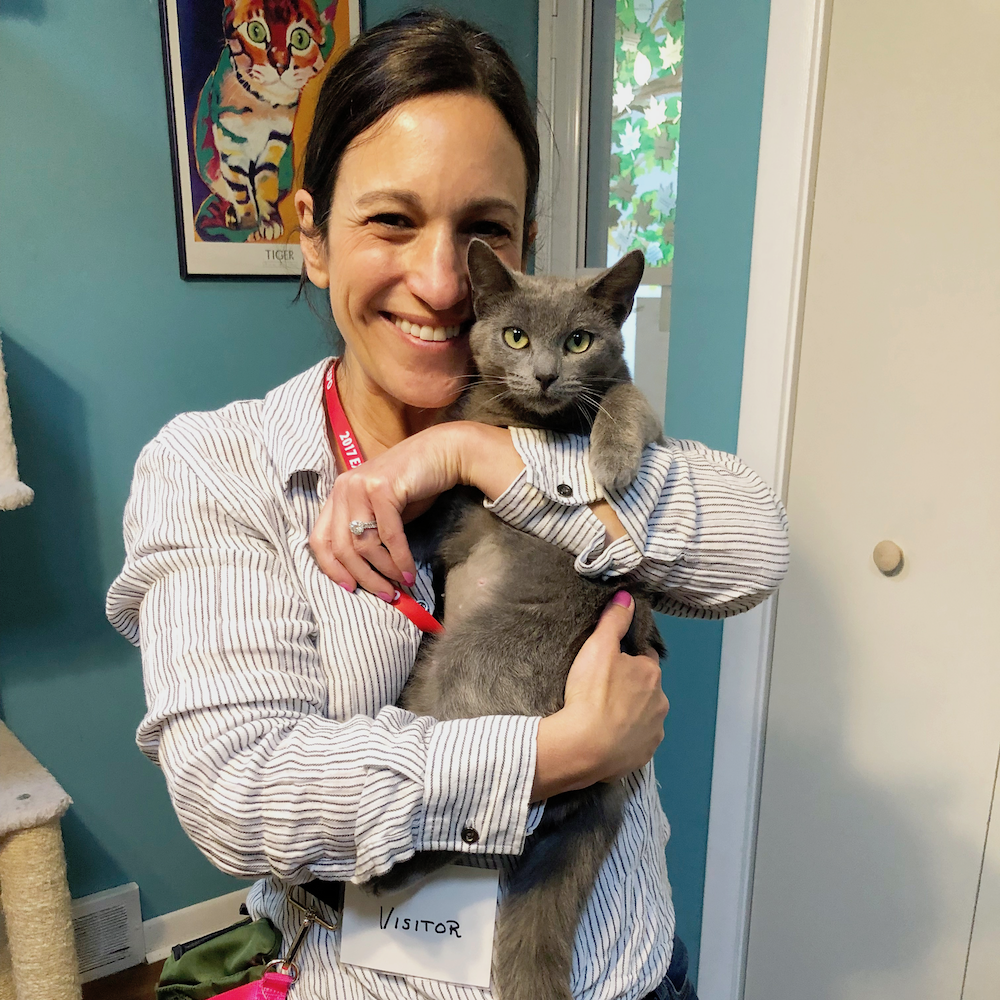 She was friendly and cuddly and sweet and even let me hold her right away, and she looked a lot like my kitty who had passed away. So I texted my hubby.
ME: Look at her!!!!! She is soooooo cute.
HUBBY: She looks just like 9-0.
ME: She looks way different in person.
HUBBY: We can't replace 9-0.
ME: I'm not trying to replace him! I just know this breed is really nice.
HUBBY: It's too soon.
ME: But she might not be here when it's time.
After begging him over and over and over again until his ears were bleeding and he finally realized I wasn't going to stop, he agreed to go meet 9-0 Junior. Just kidding. Her name is Cactus.
So as soon as we picked the kids up from school, we jumped in the car to go see her. And we all went into the kitty room to play with Cactus and pretty much every kitty in there, and the woman who was working there told me I should go ahead and fill out an adoption application so we could adopt as soon as we're ready.
HUBBY: We're not ready yet.
ME: It's just so they have it on file and can check our references.
But there it was. Right there on the first line of the application. Which animal would you like to adopt? So I wrote down Cactus. 
HUBBY: It was just a generic application, right?
ME: It made me write down a name, but don't worry. We don't have to decide until later.
Inside I was cheering because I KNEW we were going to get Cactus. But there was something I didn't know. We weren't.
As we were walking out of the shelter it was closing time and we were literally the last ones in the lobby. Well, except for this little guy.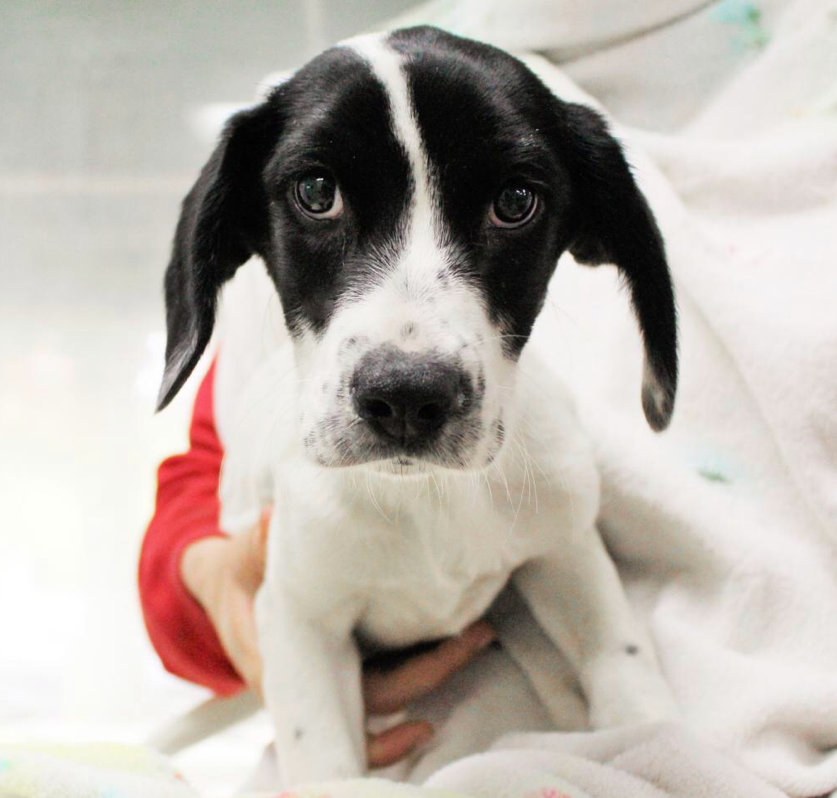 I had seen his picture on their website and ignored it. I had walked right past him on the way in. I had made a beeline for the cats. But as I was leaving, there he was staring at me through the glass, and our eyes locked, and I instantly felt a connection.
No way, we are NOT ready for a dog. We came for a cat. Cats are easy. They don't wake you up at night, they pee in a box, you can leave them for a couple of nights if you go away. And we had our paperwork in to get Cactus. So I kept on walking out the front door. 
But right before the door closed and locked behind me, I stopped it with my hand…
ME: Wait a sec, honey. Come back in and look at this little guy.
And I brought my hubby back in to see him. Raulfie.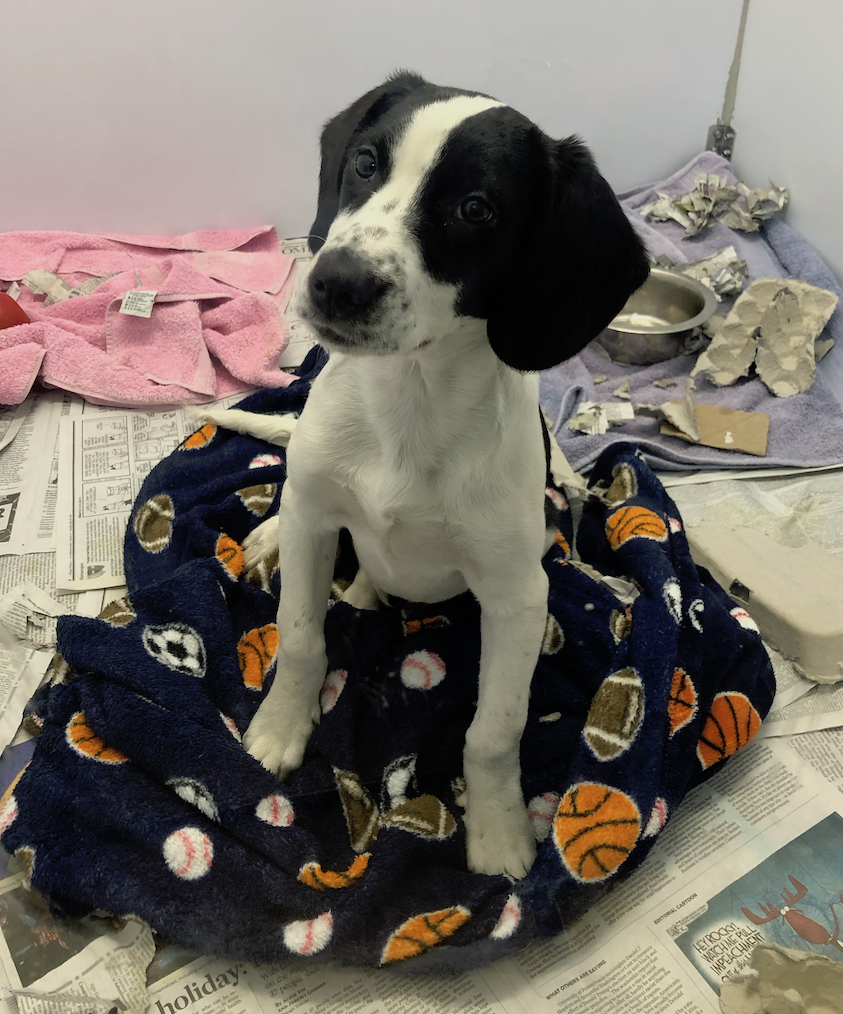 HUBBY: Awww, he's cute.
ME: Isn't he? 
But like I said, they were closing so we left and went home. And as we were sitting there watching TV, we started to talk.
ME: So whatta you think? Should we get Cactus? 
HUBBY: Hmmmm, the idea is growing on me. 
ME: Maybe we should get Raulfie too.
HUBBY: Which one was Raulfie? The tabby cat?
ME: Noooo, the dog.
Was this crazy? I mean lots of people in our area have dogs but most of them get them from breeders and they know what they are. Goldendoodles and Bernedoodles and Labradoodles and Black Labs and Chocolate labs and they're all sooooo adorable. We don't know WTF this dog is. Or how big he'll get. Or what his temperament will be. Or where he came from. Or really anything. No wait, that's not true, I knew something. Actually, I knew two things:
I knew he was sitting there right now in a cage all alone.


And I knew that I felt a connection the second I looked into his eyes. 
So the second the shelter opened the next day we went back to meet Raulfie.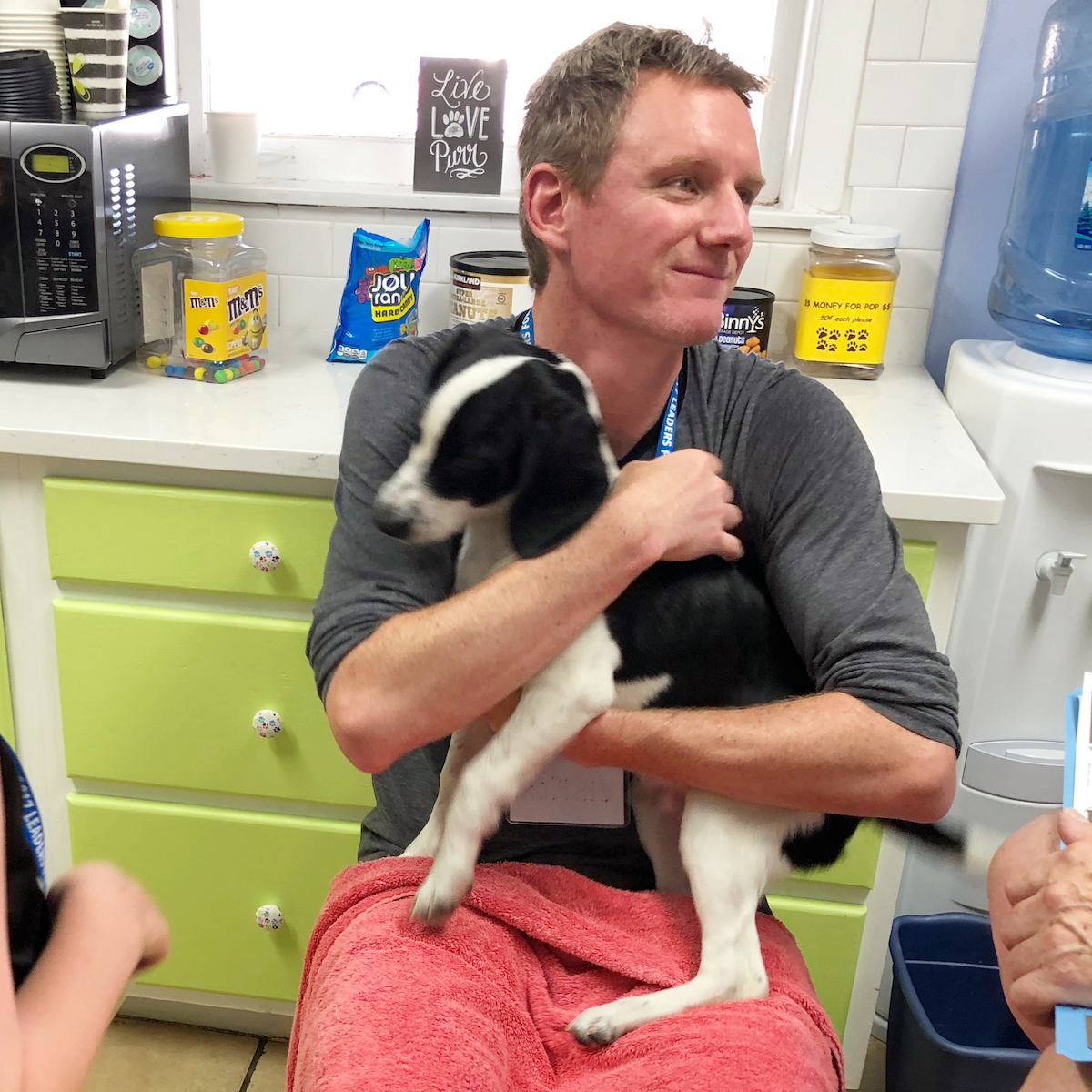 OMG was he was sweet. Ridiculously sweet. 
We still didn't know what he was or who he'd be or how big he'd grow, but we didn't care. We immediately knew we couldn't leave Raulfie there. He was going home with us.
We thought about getting Cactus too, we realllllllly thought about it and went back and forth and back and forth, but we finally decided it wouldn't be right. We'd have our hands full with a puppy and after we got a handle on that, we could come back and get Cactus in a few weeks if he was still there. But he won't be. By the time we came back to pick up Raulfie, Cactus had gone home with another family. Yayyyy! Two happily ever afters!!
I always hoped I could find a shelter dog. And I did. Kind of. Because really if you think about it, I didn't just find him. He found me. Us.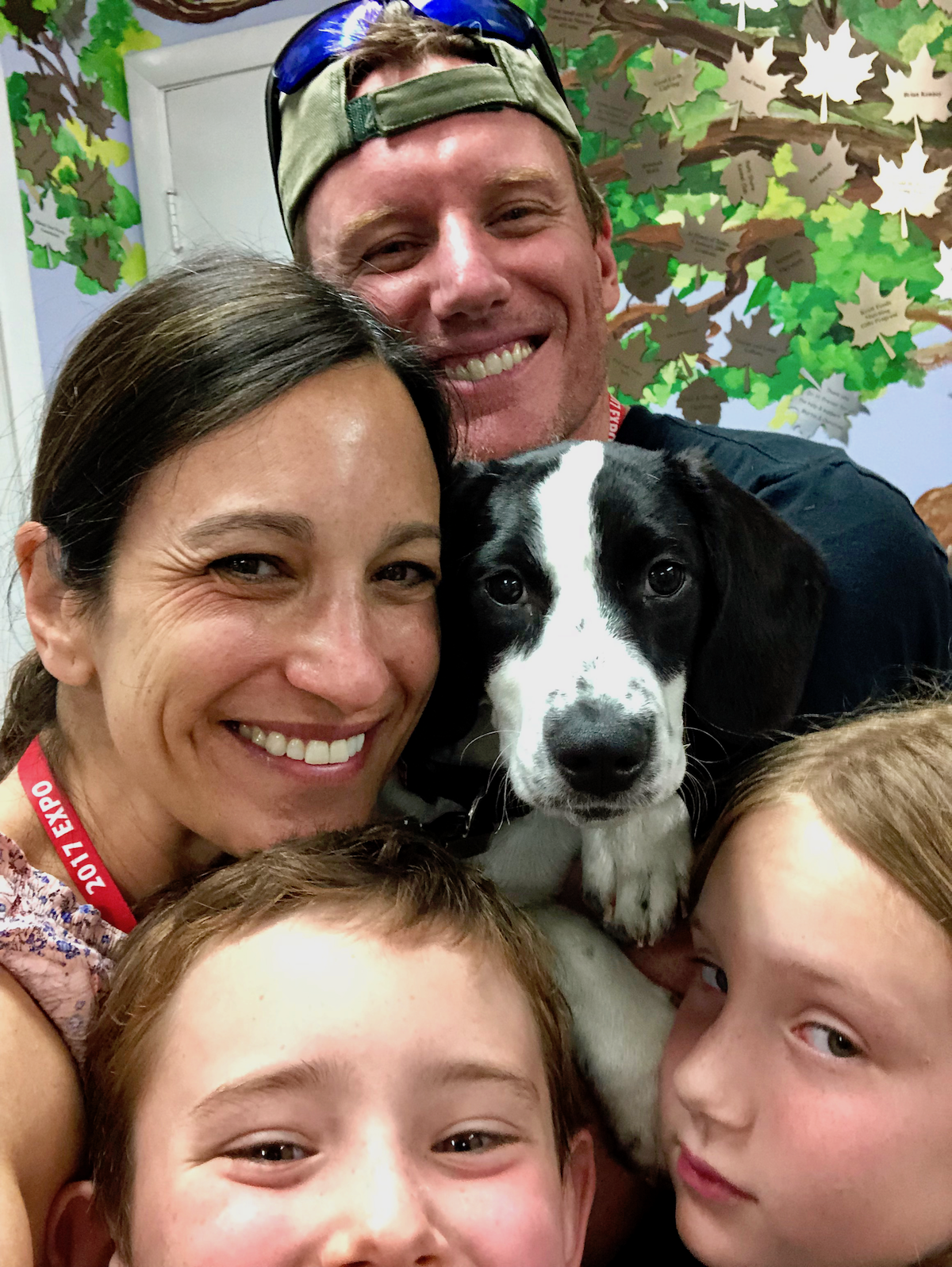 And I figured something out. Rescue dogs aren't called that because we rescue them. They're called that because when you bring them home, you rescue each other. 
If you liked this, please don't forget to like and share it. Thank you!!