I PAINTED MY SON'S FINGERNAILS. SO WHAT?
So I want to say something. On Friday I posted a picture of my kiddo on Facebook getting his nails painted. No, that is not a typo. HIS nails.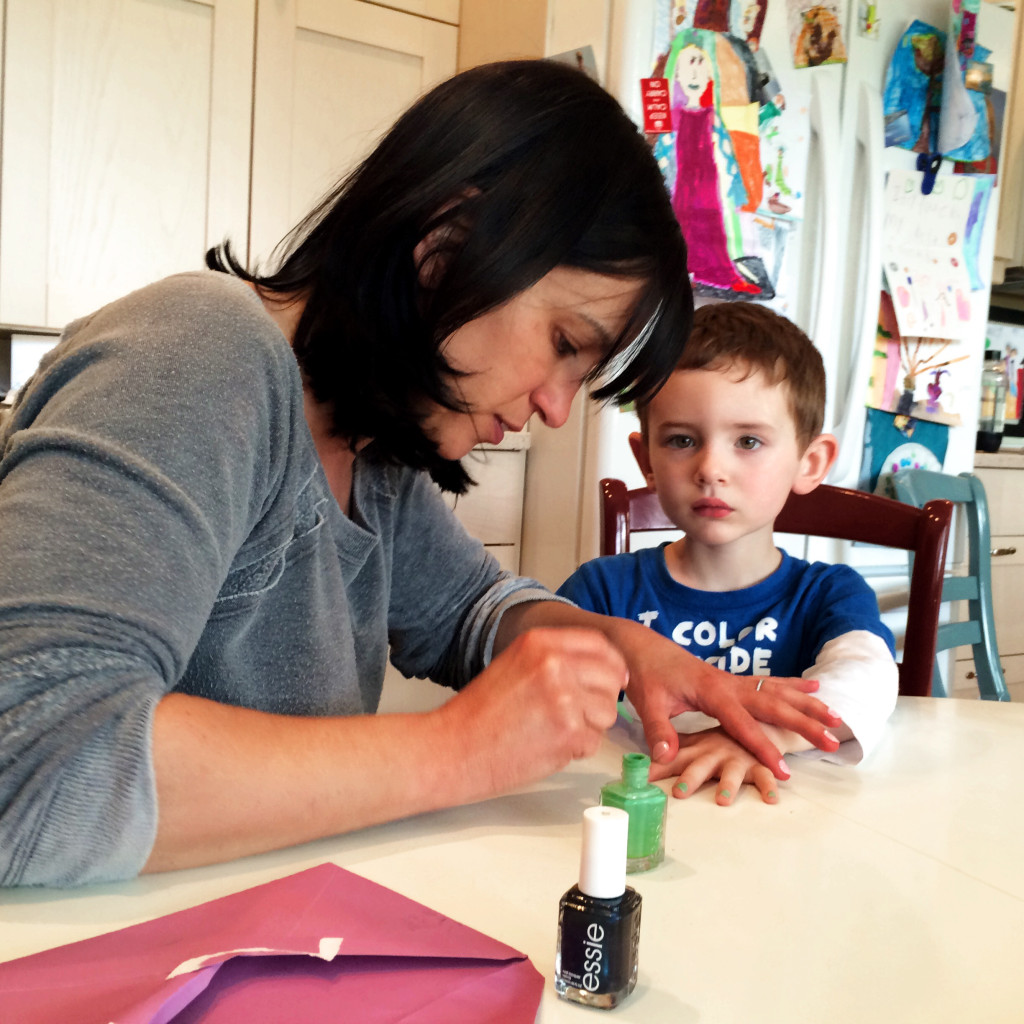 And it got over 800 comments within a few hours, mostly from people shouting out tons of awesome support. So thank you.
But of course there were a few people who stated that I was not guiding my child properly and that I shouldn't be afraid to tell my child "no" and some of them even mentioned that I was going to turn my son gay. Awesome. Shit, where the hell is the sarcastic font when I need it.
Okay, so I have a few things I want to say about this. Like for one, I just want to make it clear that I have no problem saying "no" to my kids. In fact, I say no all the F'ing time.
No, you cannot have Fruit Loops today.
No, you cannot go to Six Flags barefoot.
No, you cannot get up at 5AM to do your new Lego set.
No, you cannot punch me in the boobs over and over again.
No, you can't lick my arm like a popsicle.
No, you are not allowed to stay up with us and watch the Walking Dead.
No, you cannot brush your teeth with honey.
No, you are not allowed to tie a brick to the cat's tail.
No, no, no, no, no, no, NOOOOOOOO!!!!
Seriously, I say NO allllllll day long.
But sometimes I say yes. Like when he asks me to paint his nails.
Lemme start with the comment that bothered me the most. I'm 99.9999% sure that you cannot turn someone gay. You're either born gay or you're not. And even if you could turn someone gay, which you cannot, why the hell would painting their nails turn them gay? Gay men don't paint their nails as far as I know. Gay men love men. That's what makes them gay. Not makeup.
Did you mean to say that I could turn him into a transvestite? I really don't think you can turn anyone into a transvestite either, but at least that would make more sense than gay.
Okay, here's another thing I want to add. Let's just say my kid is on the path to becoming a transvestite (or gay or an F'ing purple unicorn for that matter), then kudos to me for painting his nails and supporting him.
Would I choose for my son to want to dress like a woman? Nope. No, I wouldn't. Not because I think that's a bad thing, but because I think that's a harder path to take in life. When you're a parent, you don't want your kid's life to be difficult. There are A LOT of jackasses out there who are going to make fun of him and reject him and be a-holes to him, and there is no F'ing way that I am going to be one of those a-holes. The last thing I want to do is to make him think I don't approve and to make his life EVEN harder.
I'm his mom, and I will always be there to love and support him more than anyone on this planet no matter what he does.
Because really at the end of the day, I don't give a shit whether he's wearing nail polish or heels or an F'ing bridal gown for that matter. There's really only one thing I care that he's wearing: a big ole smile in the middle of his face. And if you look closely you can see that this was taken after I painted his nails, so clearly I'm doing something right.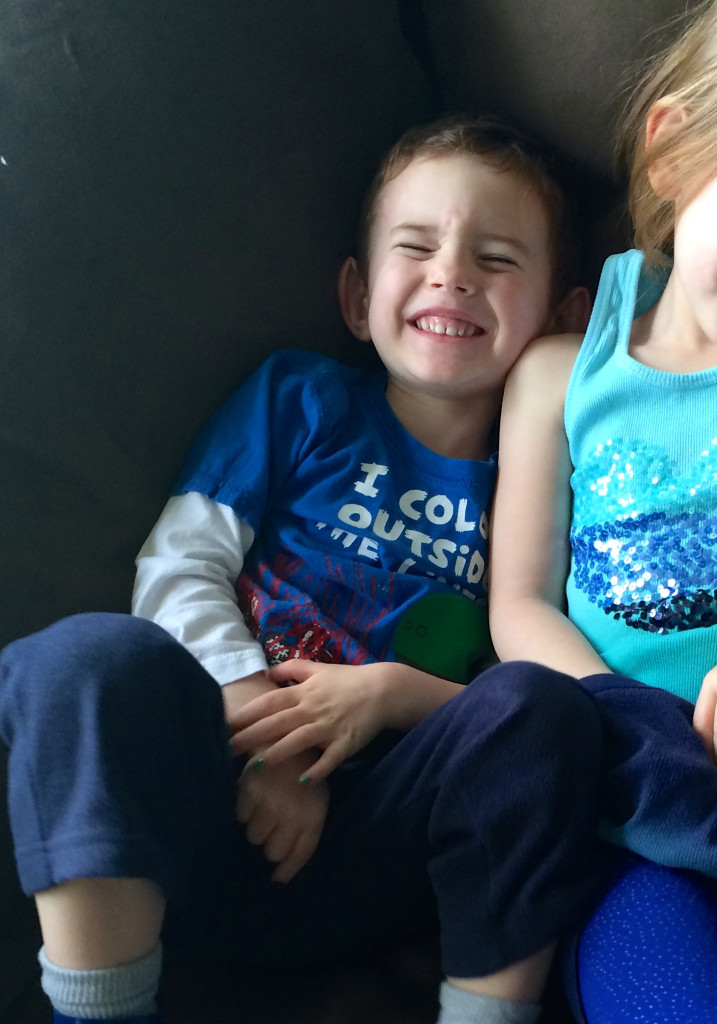 If you liked this, please don't forget to press the facebook like button and to comment on it on my Facebook page. Thank you!!
And please don't forget to subscribe to this page so you don't miss any of my less serious, more hilarious shit.