It's official, my daughter has started raiding my closet, grrrr (you could win a $250 shopping spree!!!)
Zoey is pissed. Pisssssssssed. I got to order a bunch of stuff from thredUP (the most badass online consignment store!) and I only bought stuff for myself and I didn't get anything for her. How dare I think about myself for the first time in seven years!!
And now she is insisting that I share it all with her. "Uhhhhh, no, it won't fit you." But she's claiming it doesn't matter and that it'll look great on her anyway. I'm like duhh, because everything looks great on a cute seven-year-old girl. Seriously, I can order her 9,000 pairs of jeans online and every single one of them will look good. Grrrr, it's not fair.
Anyways, I decided whatever. If she really wants to try on my new clothes, why not? So we had a little "Who wore it better" photo shoot. Drum roll please. Badadadadadada, now introducing the clothes I got for myself and not Zoey, but damn does she look good in them.
(make sure to keep reading so you can see how to enter to win a $250 shopping spree from thredUP!!)
Ohhhh Zoeyyy, look out. It looks like you have some serious competition in that last one. Did we have fun? YES! Will I ever get to wear any of these myself? Probably not. So I kept a few other things secret from her. Shhhhhh, don't tell.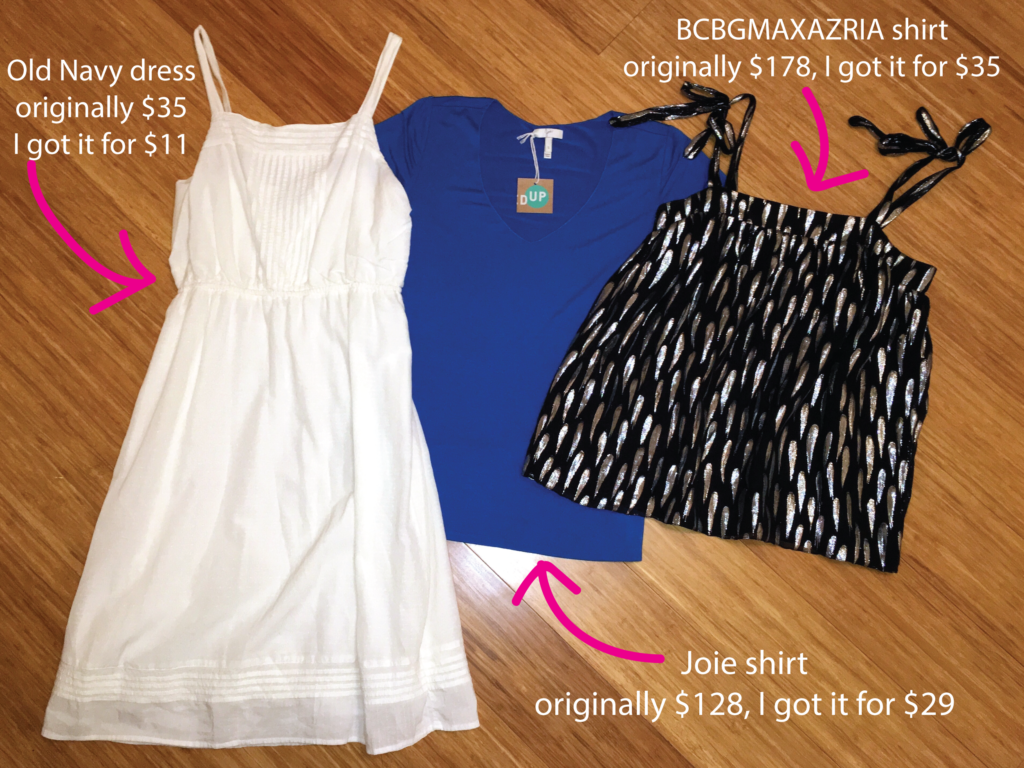 Anyways, in case you can't tell, this is sponsored, but I only promote products I really like, and I LOVE thredUP. They are the largest online secondhand shop for women and kids with high-quality clothing at up to 90% off retail price. I can afford a lot of stuff I couldn't ordinarily afford, and it was sooooo much easier than sorting through the racks at a consignment store with my little moochers in tow. They even tell you the condition of each item and sends in a cute polka dot box. See!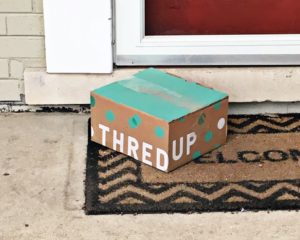 I know, I know, you're like shut up already and tell us how to win the $250 shopping spree!!! So here's what you need to do. Just hop on over to thredUP and pick out an item you like, copy the link to the item, and then leave the link in a comment here or on my Facebook page (or both!). I'll randomly pick one lucky winner in the next 48 hours and I'll reply to your comment. Make sure to check back in a couple of days to see if you won! (Here's the legal mumbo jumbo if you want to read a long boring contract.)
And even if you don't win the contest, you still WINNNN!!! Because thredUP is giving Baby Sideburns readers an extra 40% off their first order! Wahooo! The first 100 people to use my code BABY40 will get the discount! (Applies to new US customers only. Discount up to $50)
P.S. Look who has officially stolen my dress already. And she ordered chocolate ice cream. Grrrrr. I'd be super annoyed if she didn't look so damn cute in it, chocolate stains and all.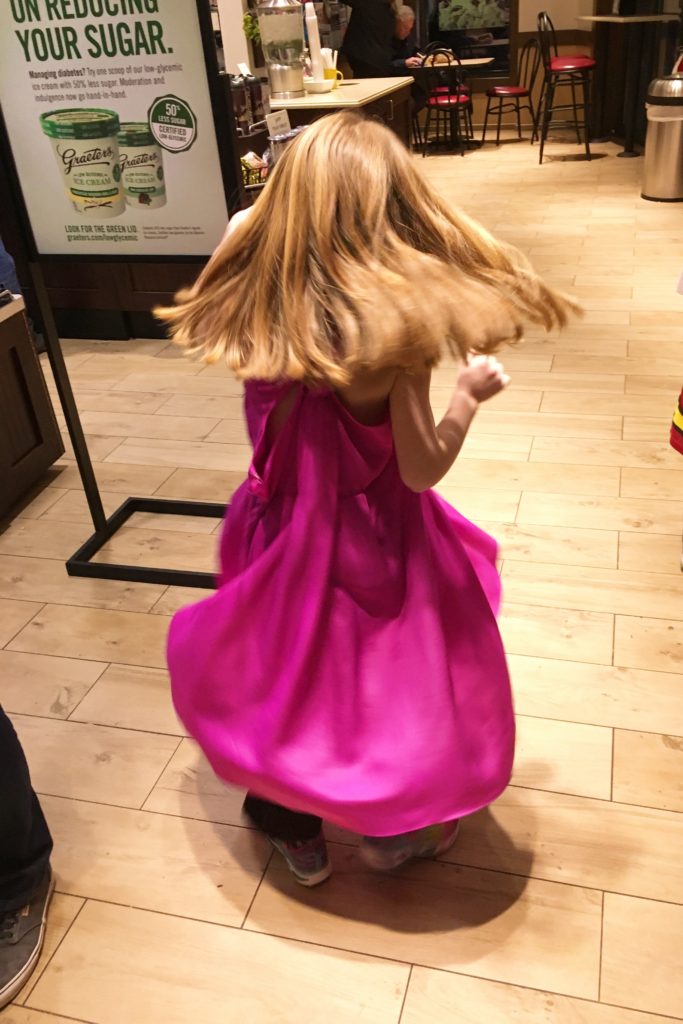 If you liked this, please don't forget to like and share it!! Thank you!!!