LuLaRoe leggings, bwhahahaha, look what happened when my hubby put them on
Dear friend who sells LuLaRoe leggings (or is it LuluRa or LoLaRu, I can't F'ing remember),
You're smart. You know better than to ask me to host one of your parties. But the other day you were even more brilliant than I knew. You had leggings with scary clowns on them and for some reason you thought my hubby and I would each like a pair. HIGH-larious!!!  Well, I thought they were hilarious, but I knew there was no way in hell my hubby was going to put them on. After all, they're A. tight leggings and B. they have scary clowns all over them.
But much to my surprise I took them home and my hubby was like whatever, I'll try them. Wha-WHAT?!! Color me shocked. Anyways, what ensued after he put them on had me soiling my own scary clown leggings I was laughing so hard.
ME: Bwhahahahahahhaa!!!!!!!! I HAVE to take a picture of you in those to send to my friend.
HIM: Okay, but you have to wait a minute.
ME: Why?
HIM: Cough cough, ahem.
(and he pointed down at his you-know-what)
ME: Noooooo. Are you SERIOUS?!!
HIM: They're just soooo soft. And tight.
ME: OMG, I'm dying!!! It gave you a-
HIM: (annoyed) Yes. Just give it a minute to go down.
And then he proceeded to go on and on about how soft and comfy they are, although he refuses to call them leggings because leggings are for women, so we now call them his Scary Clown Soft Pants.
So thank you sooo much. Thank you for giving me two things. Scary clown Laluroe leggings AND a night of hysterical laughter as I watched my hubby REALLY enjoy his new awesome soft pants. Seriously, if you're not already selling them to men, you should be. But Lularo is so hard to say. I think you should just start calling them Viagra pants.
Love,
The woman who has to go change her pants now because she laughed a little too hard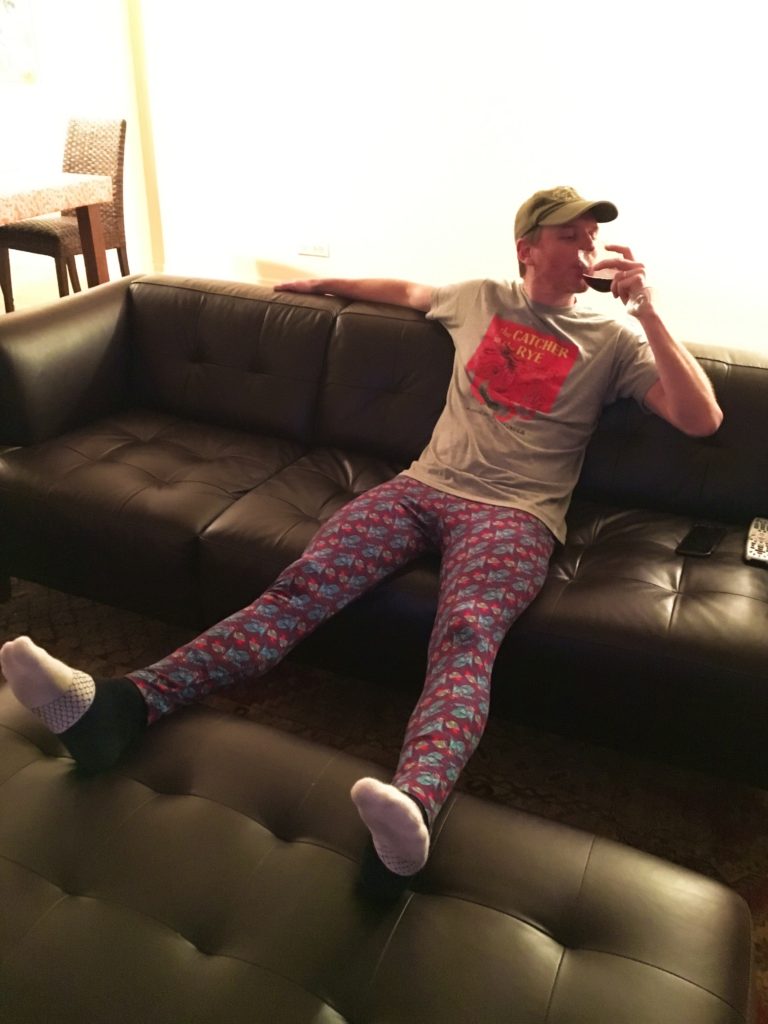 If you liked this, please don't forget to like and share it! Thank you!!
And I'm not selling boner leggings, but I am selling these two pee-inducing beauties!!  I Heart My Little A-Holes and I Want My Epidural Back!! Seriously, they're almost as funny as my hubby. ALMOST.