The outfit that gave my daughter a crapload of self-confidence
ME: Get dressed, Zoey.
ZOEY: But I don't have anything to wear.
ME: What about this cute blue outfit?
ZOEY: No.
ME: Why don't you ever want to wear this? You told me you liked it in the store.
ZOEY: Can we donate it?
ME: Zoey, I paid good money for this!! You have literally worn it once.
AGGGHHHHHHHH, this kills me!! She has a closet full of adorable clothes I bought for her this year and she never wears any of them. She wears the same stupid things over and over again. Like these awful shorts from her three years ago that she's still wearing (I think technically they're a thong now).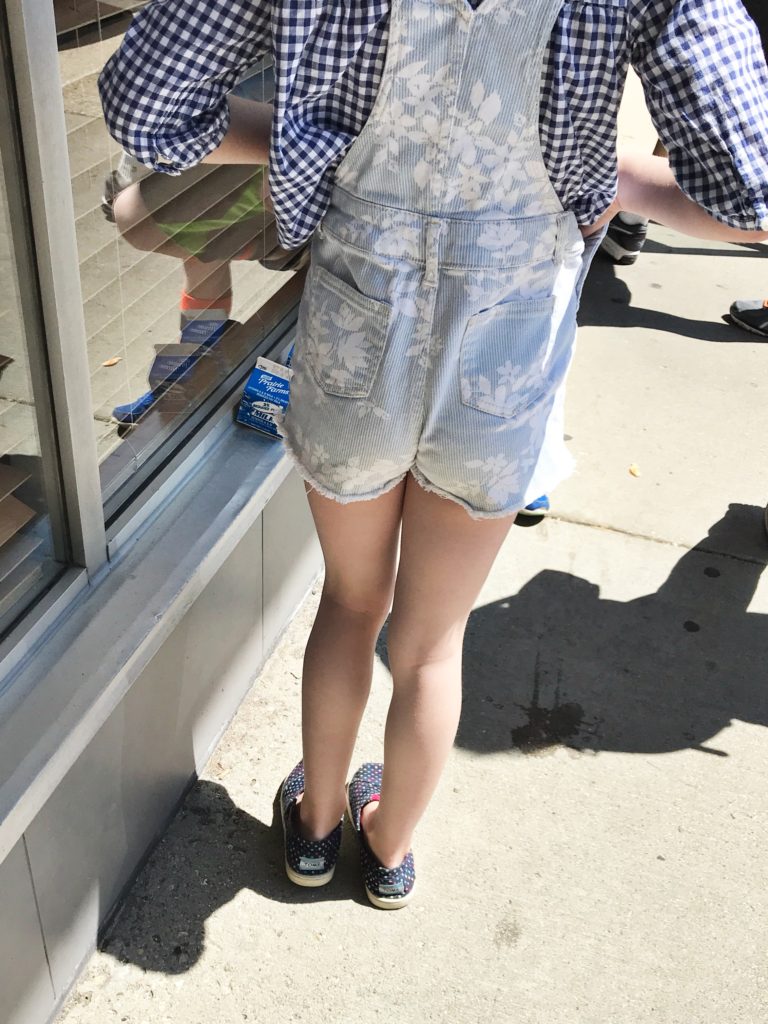 So this weekend I dragged her shopping. She wanted nothing to do with it but I am so sick of buying her shit she won't wear. But before we went, I did something different this time.
ME: Zoey, before we go to the store, there's one rule.
ZOEY Ugggghhh, what?
I swear she just broke the world record for the biggest eye roll ever.
ME: I want you to pick out stuff that YOU like. Not ME. It doesn't matter what I like.
ZOEY: Fiiiine.
And the whole time we were shopping I had to restrain myself from convincing her to pick something I like. Do you like this? No. This? No. How about this? Ewww. And then she finally pointed to something she liked. A gray romper. 
ME: Does it come in any other colors? Gray is kinda boring.
ZOEY: I like gray!!
ME: Oh yeah, me too.
Even though I don't. I mean I like gray on grownups, but kids should wear bright colors in the summer. But nope, nope, nope, this is NOT about what I like. 
ME: Great, let's try it on. 
And as soon as she put it on, her eyes lit up. 
ZOEY: Mommmm, it has the shoulders cut out!!!
ME: Is that what you like about it?
ZOEY: I like EVERYTHING about it.
And she couldn't stop looking at herself in the mirror. I mean it wasn't what I would have picked out for her, but remember the one and only rule today. And look at that smile. 
And she begged me to let her keep it on. 
ME: Sure, why not.
So the woman at the cash register cut the tag off and she wore it all day. And then she wore it again yesterday. And then this morning she was dressed and ready before I even woke up and guess what she was wearing? Yup.
ME: Zoey, you can't wear that again. You've worn it three days in a row. We have to wash it.
ZOEY: Mommmm, pleeeease, just today?!!!
ME: Fiiiine. But you're taking it off so we can wash it tonight.
And she walked out of the house in it. No wait, she strutted. With a big fat smile across her face. 
And that's when I realized something. Who cares if it's gray or black or brown or beige with tan polka dots. I've changed my mind. This IS what I would have picked out for her. Because anything that makes her feel THAT self-confident has to be a good thing.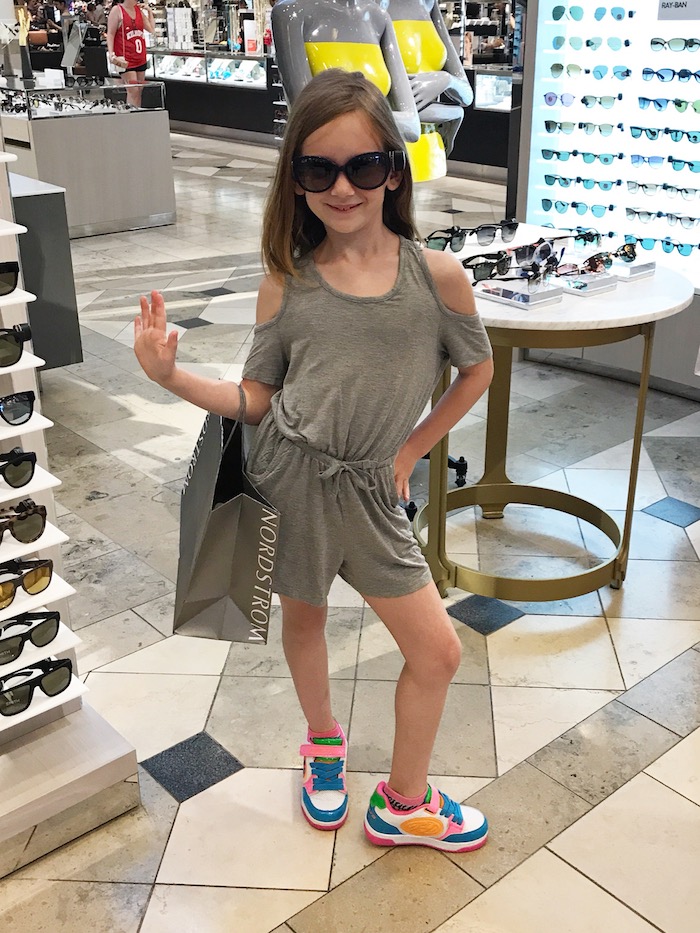 If you liked this, please don't forget to like and share it. Thank you!!