When your kid refuses to participate– do you beg, bribe, threaten or back off?
OMG, I am so excited for Holden. He is totally going to be the best soccer player ever. My hubby and I both played and we are just super excited that he's such an athletic kid. He's amazing. See?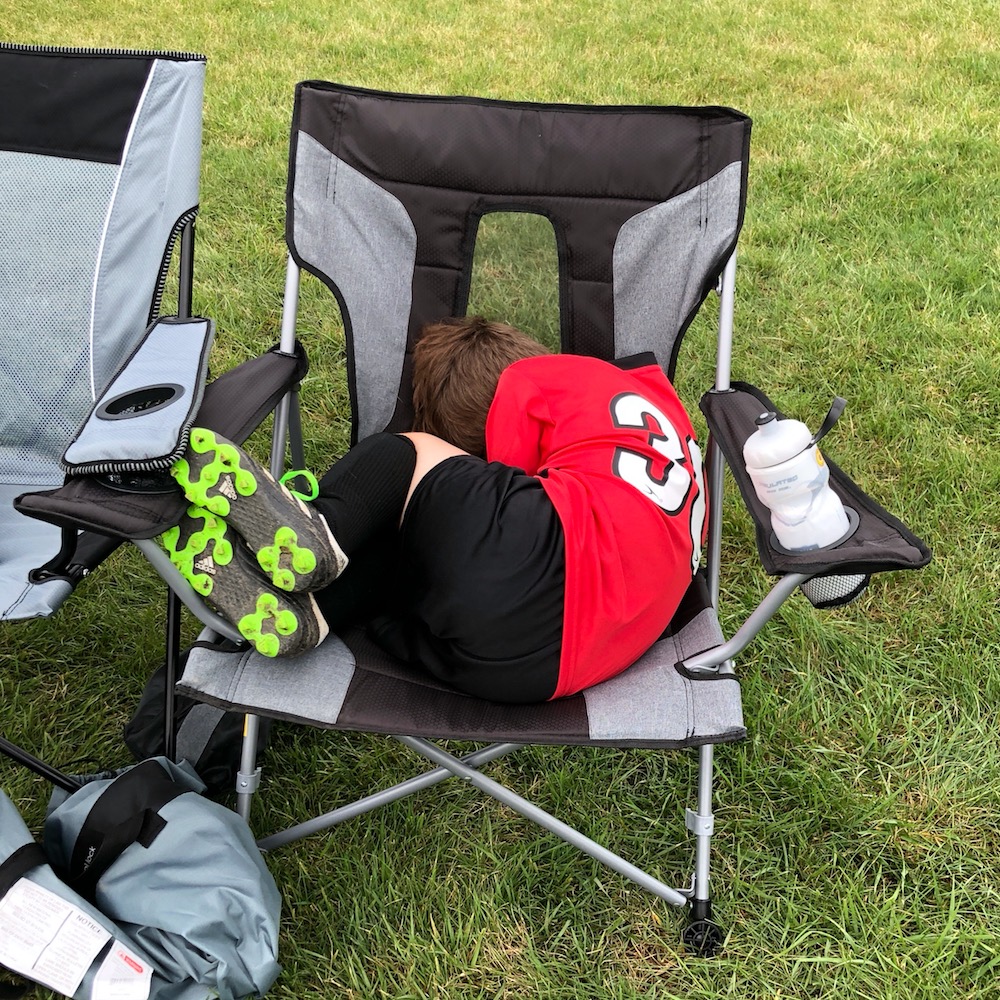 Yup, this is him in action. Impressive, eh? We tried coaxing, threatening, bribing, begging, and ignoring, but nothing worked. He refused to play.
People kept asking me, "Awwww, what's wrong with Holden?" And I'd nicely answer, "He's just not feeling it today," when really I wanted to say, "Nothing is wrong with him. He's a just being a douchenugget."
I was embarrassed, frustrated, annoyed and lots of other crappy emotions. By halftime we'd given up completely, but after the game my hubby and I immediately turned our frowns upside down and pounced on him with encouragement.  
"Holden, I can't wait to see you play soccer next weekend."
"I'll bet you can even score a goal!"
"What kind of gatorade should I buy you for the game? I'll get you the biggest bottle they sell!"
And then we realized we were pressuring him too much so we agreed to stop talking about it. Until the morning of the game when he woke up and we put on humungous over-the-top smiles and said things like, "Yayyyy, it's soccer day!!" "Are you SO excited to play today?!" "You're gonna do awesome, buddy!!"
And I even offered to cook him a big breakfast for energy.
ME: How about some eggs, buddy? 
HOLDEN: Can I cook it?
ME: Like make the eggs? Sure, you can help me.
HOLDEN: No, can I make ALL of them? Like you don't help me at all?
ME: Ummm, you can try.
I didn't think he could do it ALL by himself, but guess what? I stand corrected.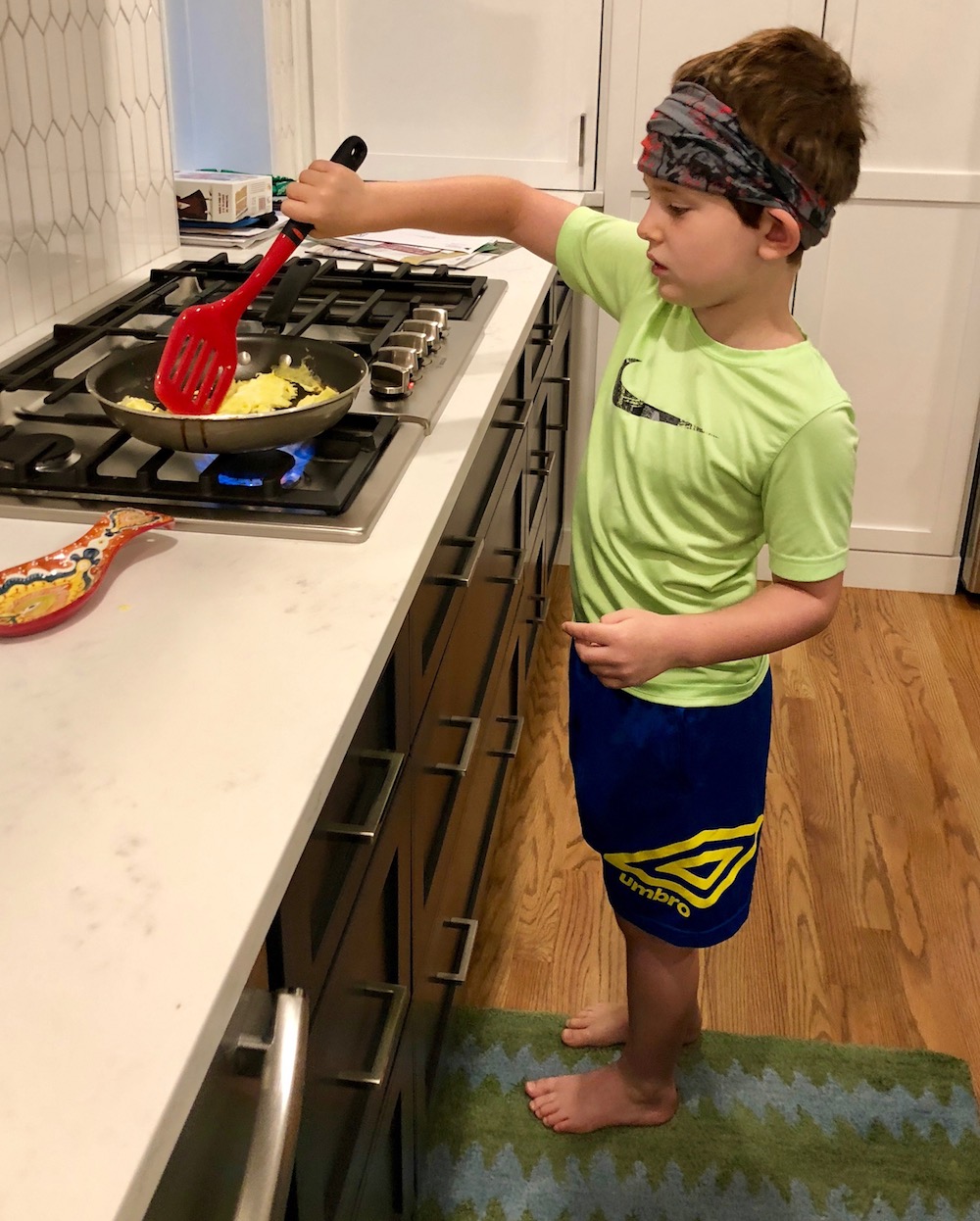 And then on Monday morning he made my hubby eggs for breakfast all by himself. Like the only thing anyone did was get the eggs off the top shelf for him and the rest he did alone.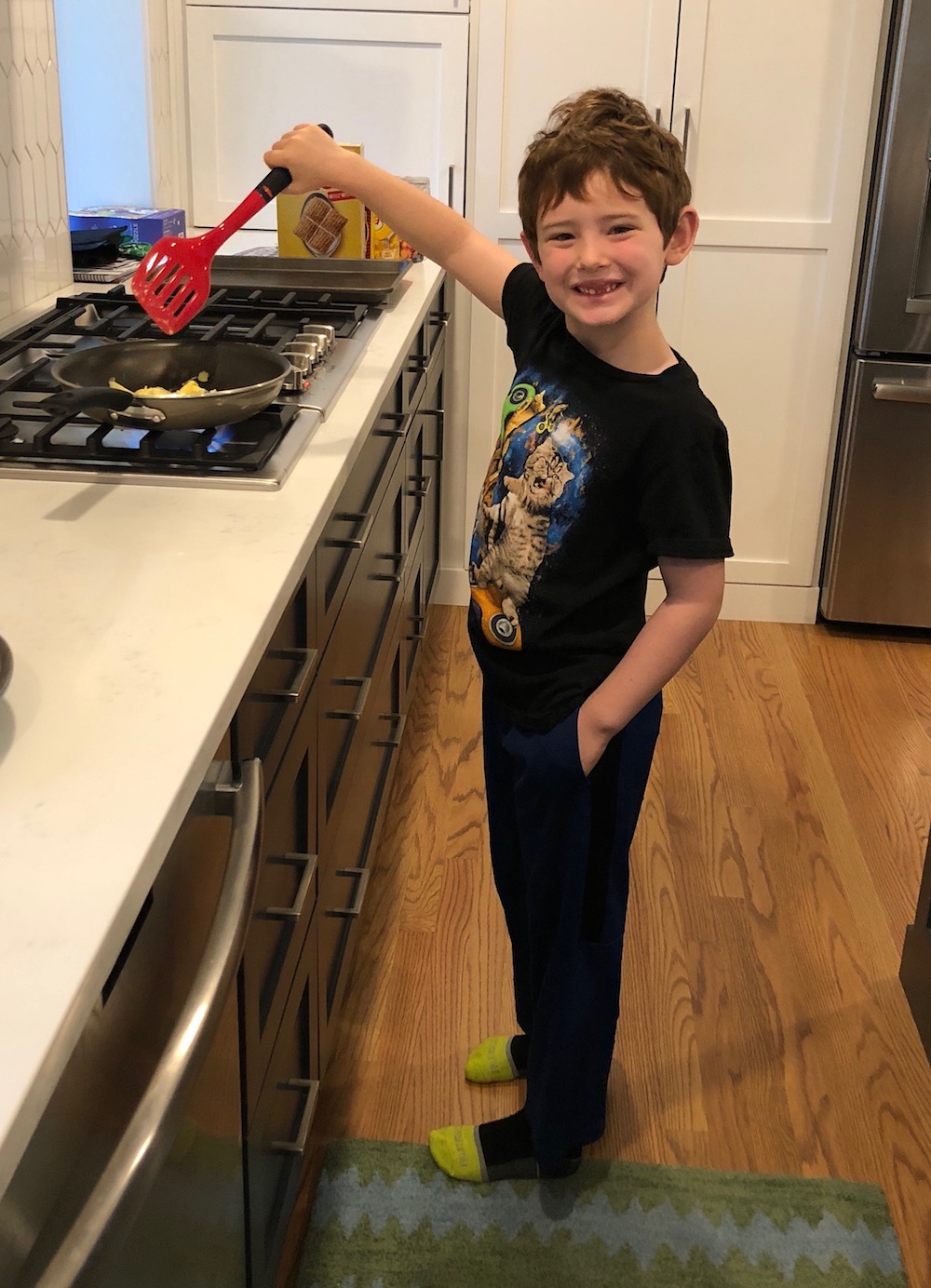 He was so proud, and his plates looked amazing.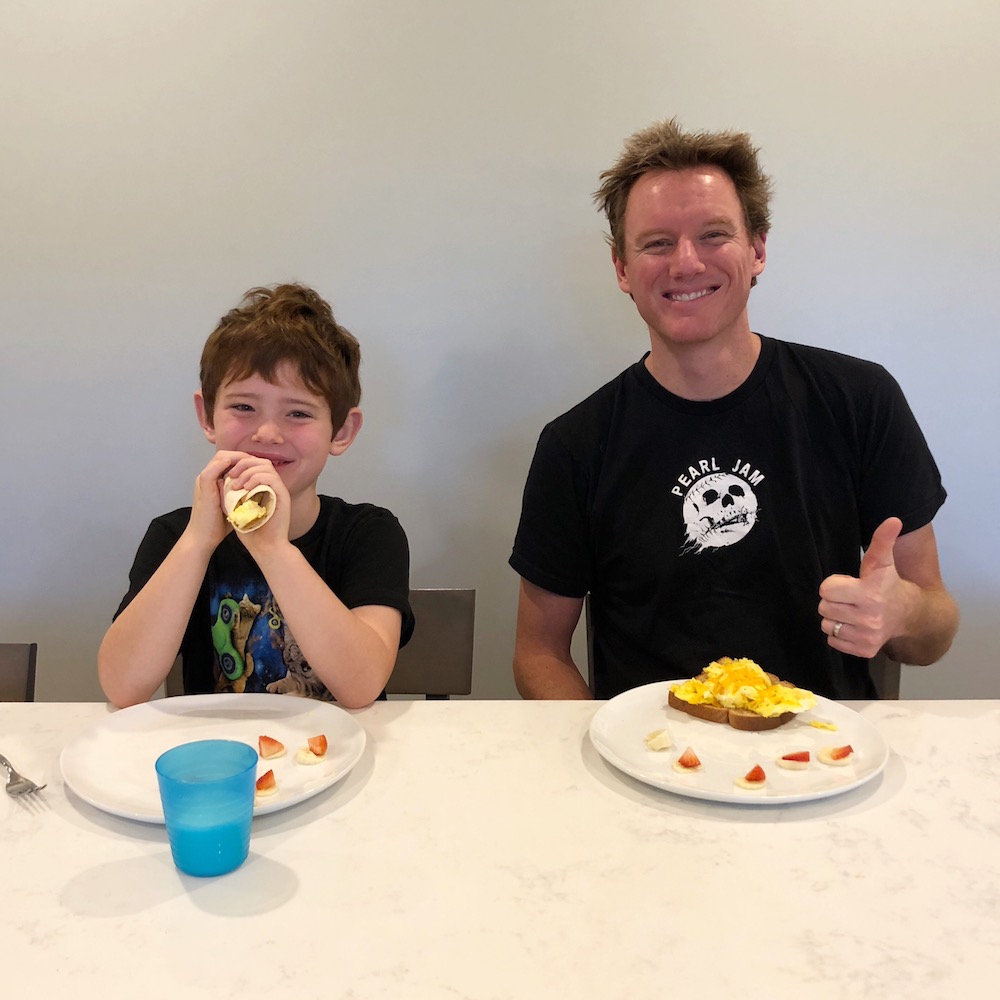 So I know what you're probably thinking right now. WTF? I thought this was a post about him refusing to play soccer. When did it turn into a post about cooking? Did he play in the next soccer game or what?! 
He did. He never sat down in the chair once and he went out onto the field and did a good job and he even scored a goal. And then at dinner that night we made a toast to him.
EVERYONE: To the chef!!
Because after we got home from the game, we didn't speak about soccer again that day. Instead I took him to the grocery store and we bought all sorts of awesome ingredients to cook a big dinner together. And I let him do almost everything by himself. See?
Because I realized something. My hubby and I would both love for him to have a passion for soccer, but it doesn't matter what we want. It's not OUR passion. It's HIS passion. And right now he's telling me that his passion is cooking (at least at the moment it is because we all know as soon as I buy him Ginzu knives he's gonna say he doesn't want to do it anymore). And no pun intended, but I'm gonna feed that passion as long as he wants to keep doing it.
Because even though I want him to play soccer and be awesome at it, there's something I want even more than that. For him to be happy. That's my passion, and I'm gonna do everything I can to make that happen. 
If you liked this please don't forget to like and share it. Thank you!!
And if you like reading hilarious books that make you laugh so hard you pee a little, my second book is on sale right now for only $1.99!!!!!!