How to explain what a "period" is to your son (and why you SHOULD)
So the other day I asked my hubby to unpack our suitcase and bring it to the basement and he REFUSED to touch my wrapped unused tampons. I probably should be annoyed by his immaturity, but honestly I was able to shrug it off because other than this minor flaw, I think of my hubby as a very modern, open-minded, mature man.
I mean this is the guy who literally splits the household chores with me 50/50. This is the guy who truly believes his daughter is as likely to become the president as much as his son. This is the guy who stood there and watched me give birth to two kiddos and never once flinched.
So I questioned him thoroughly about his tamponaphobia because it seemed out of line with who he is.
ME: Seriously?! They're not used. They're just cotton inside a wrapper.
HUBBY: Yeah, but there's no reason for me to touch them.
ME: What if I needed you to buy them for me?
HUBBY: I'd do that. I don't care about touching the box.
ME: 🙄
Anyways, instead of being annoyed, I started taunting my 12-year-old hubby by poking him with the wrapped tampons (clearly we BOTH have maturity issues) and in the middle of this act of maturity Holden walked in the room. He was looking at this wrapped doohickey that his dad seemed to be afraid of, and he asked…
HOLDEN: What is it?
Ruh-rohhhh. But I thought about it. 
I don't want him to have tamponaphobia one day if he's married to a woman.

I don't want him to have tamponaphobia one day if he has any daughters.

If he's in junior high and a girl's tampon accidentally falls out of her purse, I don't want him to go, "Ewwwww" or run away in fear, embarrassing her to death.
So I immediately stopped what I was doing and I directly and succinctly explained to Holden what tampons are for. I didn't beat around the bush, no pun intended. I didn't throw in a bunch of anatomical stuff he doesn't know yet. And I didn't make it too long of an explanation because 7-year-old boys have very short attention spans. This is all I said:
ME: When a woman's body is old enough to have a baby, she bleeds once a month from her vagina. It only happens when she's not pregnant. We use tampons—that wrapped thing you just saw—to soak up the blood so it doesn't go everywhere and make a mess. It's not gross. It's just nature.
And that was that.
He didn't ask any questions. Well, he asked one.
HOLDEN: Okay. Can I go watch TV?
End of story. Wellllll, not really. Because that night I decided to play a little trick on my tamponaphobic hubby.
Not only was my hubby super annoyed when he found them that night, but when I shared it on Facebook and Instagram I got A LOT of comments from women about how the men in their families handle feminine products.
There were the ones whose hubbies act like mine:



And there were the ones that had me laughing so hard, I was crying:
Oh. My. God.
And then there were ones like these: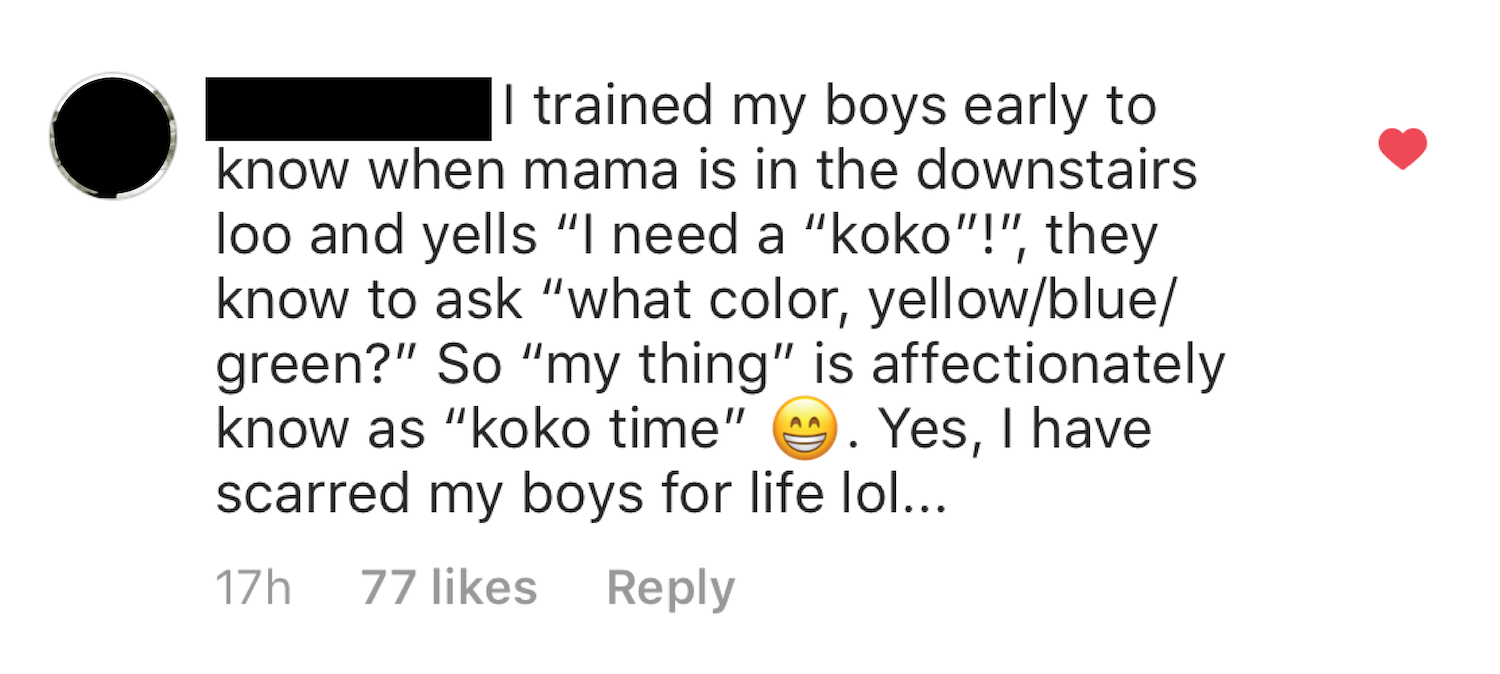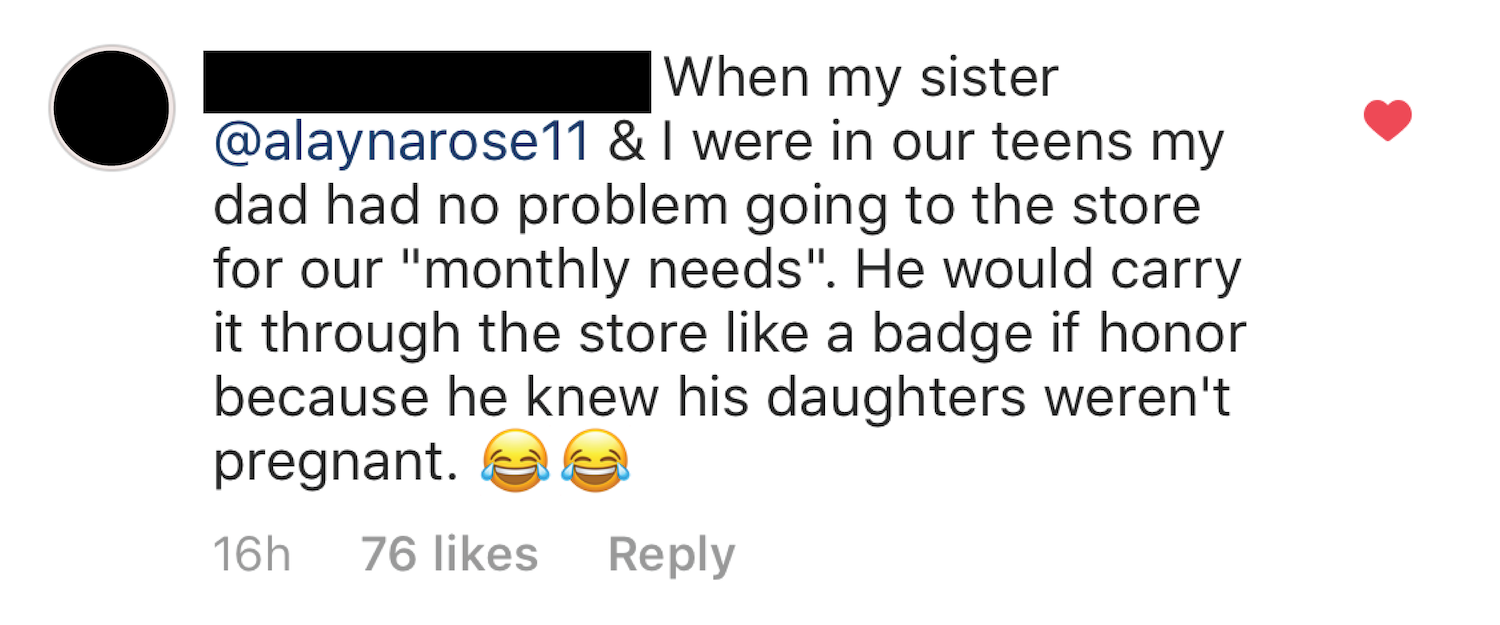 These women were SOOOOO proud of their hubbies and sons and how they view periods and tampons as a normal, natural thing there's nothing to be afraid of.
And that's when I knew that talking to my seven-year-old boy about periods was the ABSOLUTE RIGHT DECISION. Because I want him to grow up to be THIS kind of man one day. The kind that knows that getting a period isn't gross or scary. It's totally natural.
If you liked this, please don't forget to like and share it. Thank you!!