5 Days in San Diego: a totally kickass family vacation
Ooooh, maybe we should go to Mexico for spring break.
(looks at prices)
Wha-WHAT??!!!! We could buy a small island for that airfare!!
So I started brainstorming. And researching. And asking around. Once my mind was swarming with ideas and I was completely and utterly overwhelmed, I was like whatever, I'm just booking something. So I randomly booked a family vacation to San Diego for five nights. No hotel, no plans, no nothing.
And about a week before we went, I was like hmmmm, I should probably figure out what we're doing there. What I quickly realized is there is SOOOOOO much to do in San Diego with kids. So in case you're like me and you don't want to do a ton of research, here's what we did. Feel free to steal any or all of it. 
The San Diego Zoo
You know how when you go to Target and your receipt says you saved $17 today, and you're like woohoooo I SAVED money, even though really you just spent over $200? That's how I felt by picking San Diego over Mexico.
So I went ahead and blew a bunch of money on a special early morning panda tour at the zoo. And by blew I mean spent my money in a way that was TOTALLY worth it. Not only do my rugrats LOVVVVVE animals, but I really appreciated having the awesome zookeepers schlep us around the park for two hours so I didn't have to figure stuff out.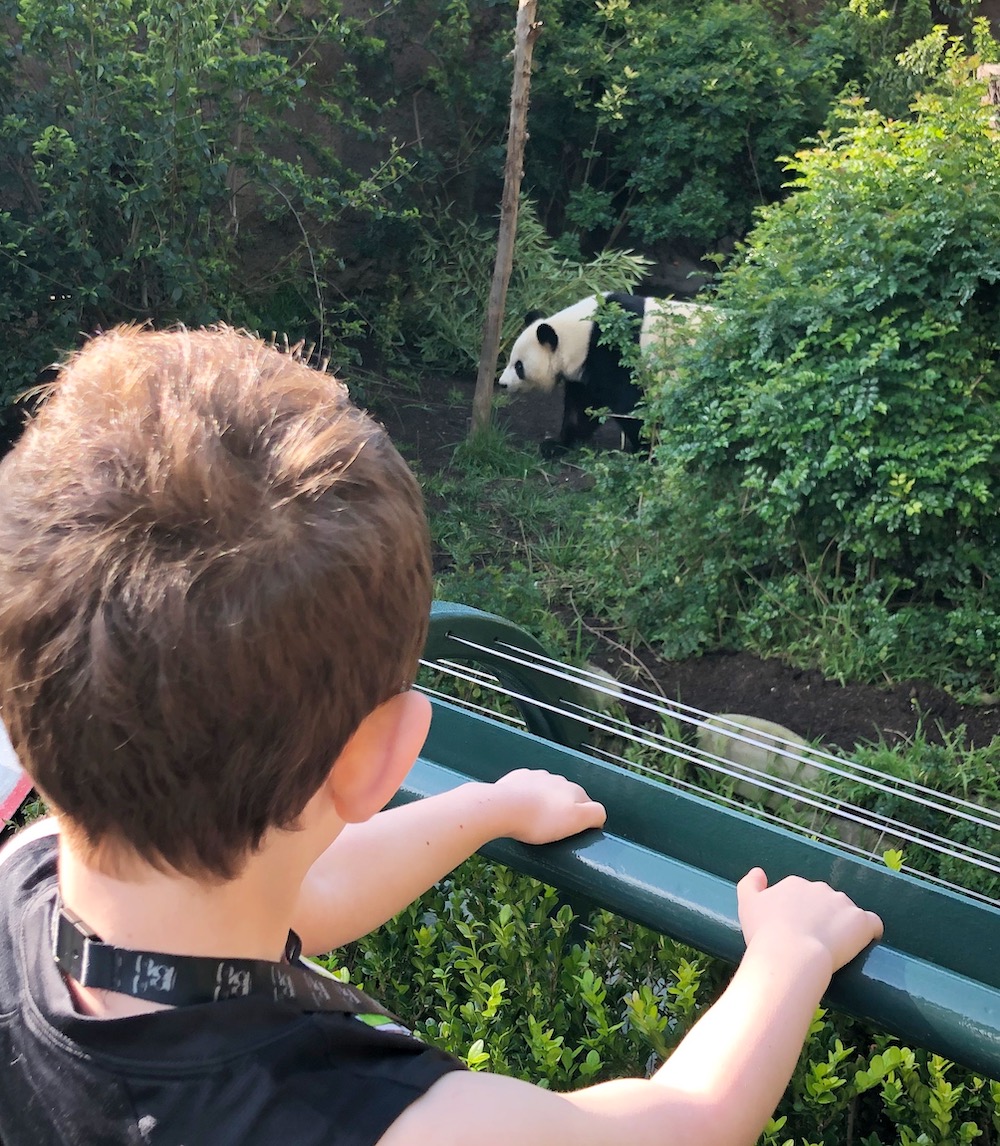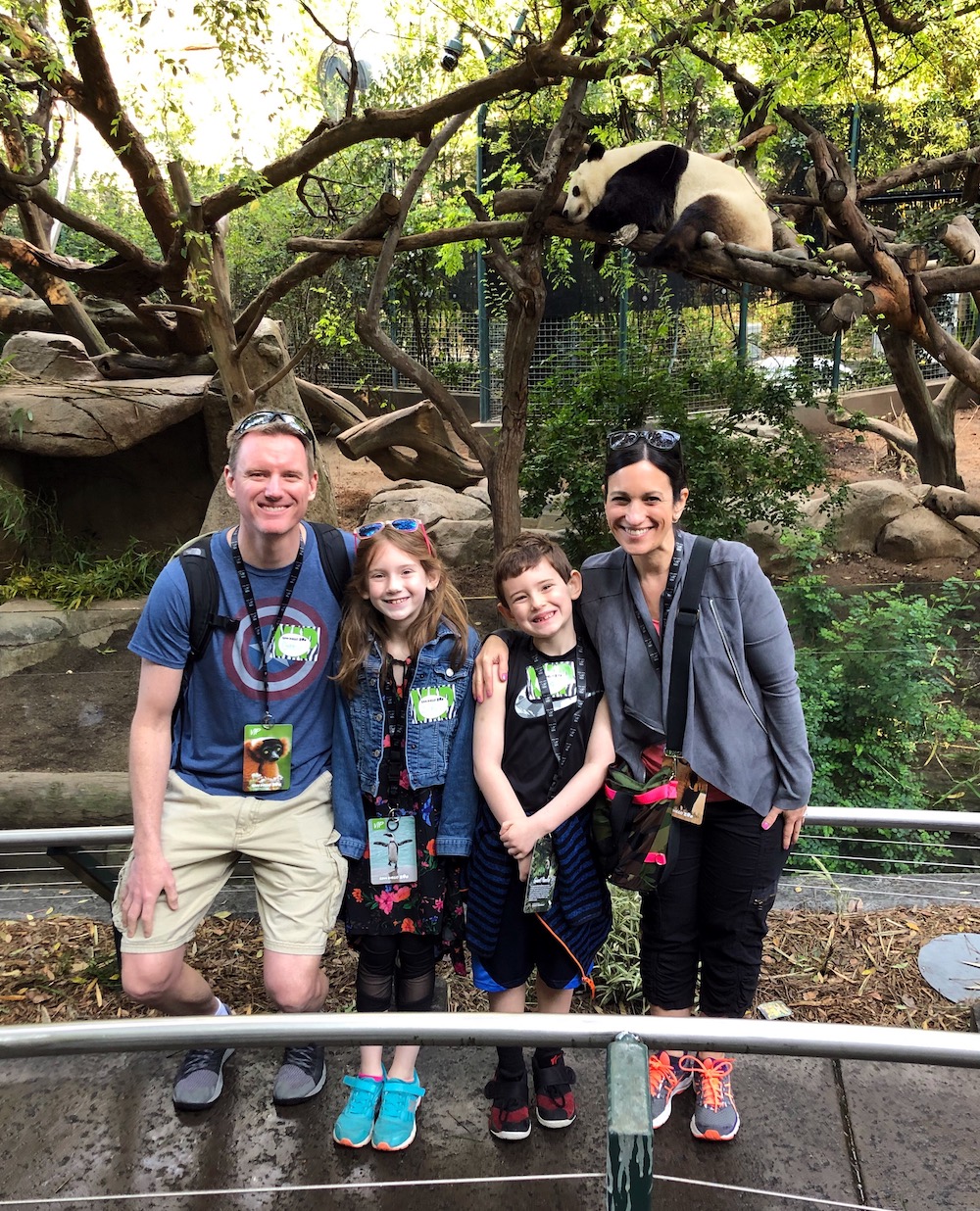 Sea World
I have now been to Sea World in Orlando, San Antonio and San Diego and I have never regretted it. But I want to share three tips I've learned. 
Don't hurry through the park. Take time to just sit and appreciate the animals. A dolphin literally befriended Zoey after she stayed there with him for about twenty minutes.


If you are going to ride the Manta roller coaster (and you should because it is AWWWWESOME), get in line as soon as you enter the park, even if the ride isn't open yet. We did and waited only about fifteen minutes. Holden wanted to ride it again, and it was a 75-minute wait.


Sit in the wet zone at the Orca show. The anticipation of getting wet the whole show makes it wayyyy more exciting. And if you don't want to get wet, you can buy a poncho for nine million dollars (rough estimate).
Naturey Places
Since we didn't want to overdose on theme parks (we went to FOUR), we also did a lot of cool nature stuff in San Diego. Like we went hiking at Torrey Pines which is absolutely GORGEOUS and a totally easy hike for kids. 
And we went to Children's Pool Beach to check out the seals (which you can't go near right now because it's pup season and if you get too close, the mommy seal will abandon her pup forever and he will die, and I couldn't live with myself if I did that). But honestly, even when you can't go ON the beach, the lookout lets you get really close to them. 
While we were in La Jolla doing naturey stuff, we ate dinner at a place called the Firehouse American Eatery and Lounge, where I was at least forty years older than everyone in there and they started chanting "Grandma! Grandma! Grandma!" when I did a shot off a frat guy's bare chest. Oh wait, I think I just imagined that. Bottom line— good food, great roof deck, get Botox before you go.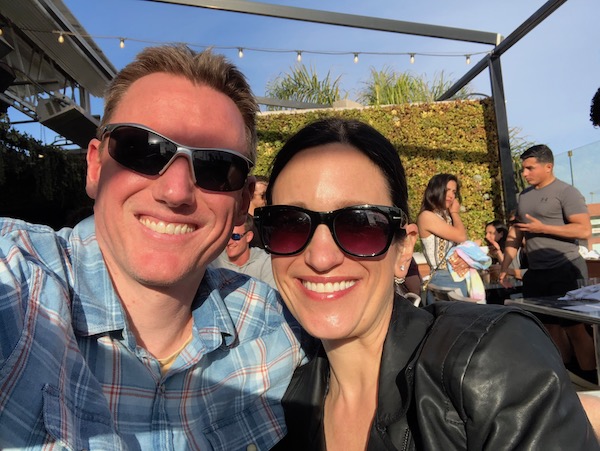 And then we ran around on the beach in La Jolla for a little while, which is soooooo pretty at sunset.
Last but not least, my most favorite nature thing we did was go Tidepooling at Cabrillo National Monument. If you've never taken your kids tidepooling, you MUST. Basically when the tide is low, it leaves all these little pools behind in the rocks, and if you look in the pools you can see lots of cool sea stuff like crabs and fish and sea anemone (damn that's hard to spell).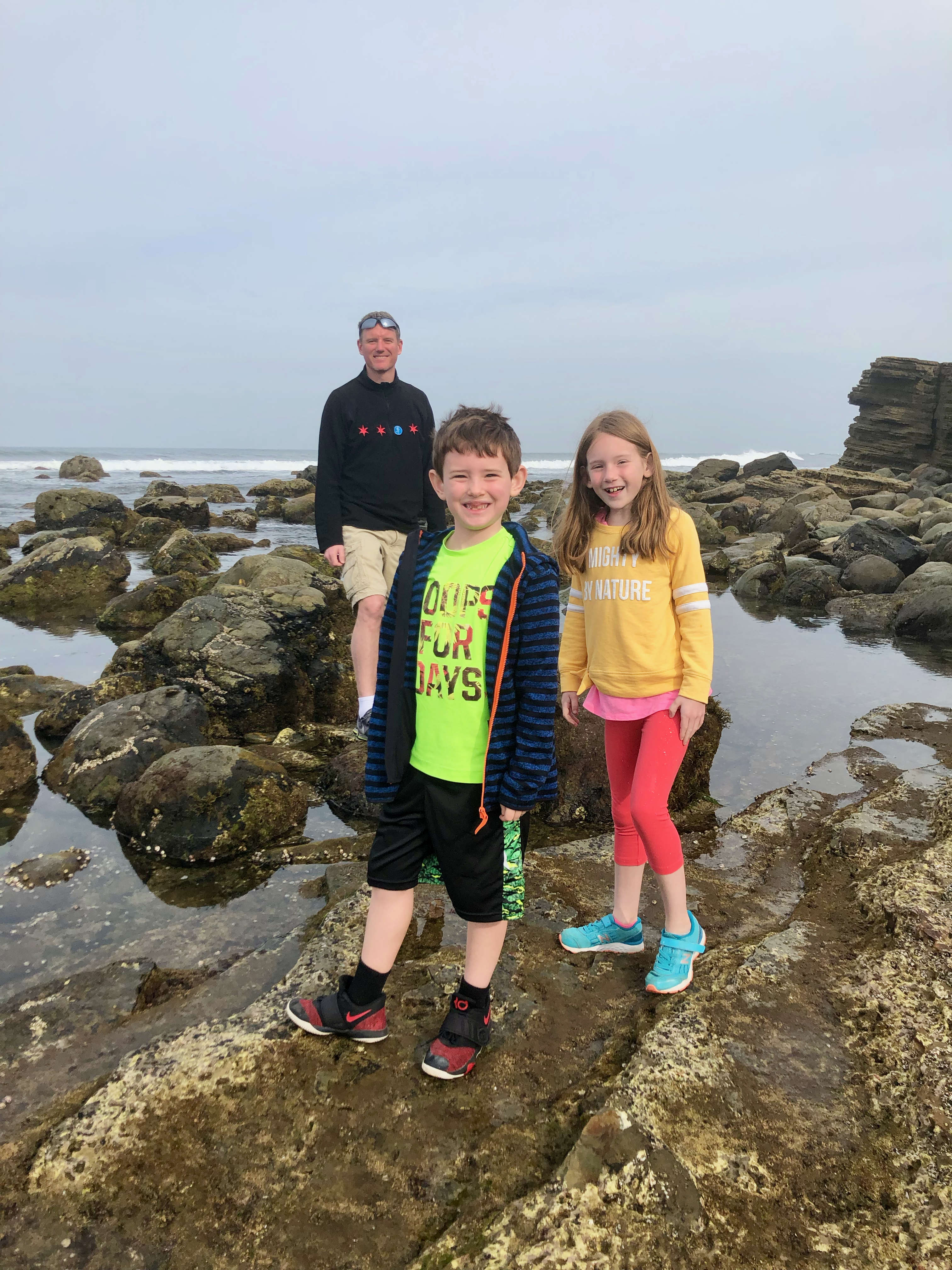 Here's the best tip I can give you about tidepooling in San Diego. You have to find out when low tide is. It literally changes every day. Here's the second tip if you go to Cabrillo. It doesn't open until 9:00. We got there at 8:40 and we were like woohoooo, we're the first ones here, and then we got to the closed gate and we were like awwww crap. Then my hubby proceeded to drive onto national property to check it out even though it was clearly marked "closed" and I totally freaked out on him and threatened him with divorce so we waited until 9:00 so we wouldn't be sent to federal prison.
Our hotels in San Diego
Honestly I didn't do a ton of research but both of our hotels ended up being great. We stayed at the Manchester Grand Hyatt in San Diego for three nights. This was what our hotel room looked like…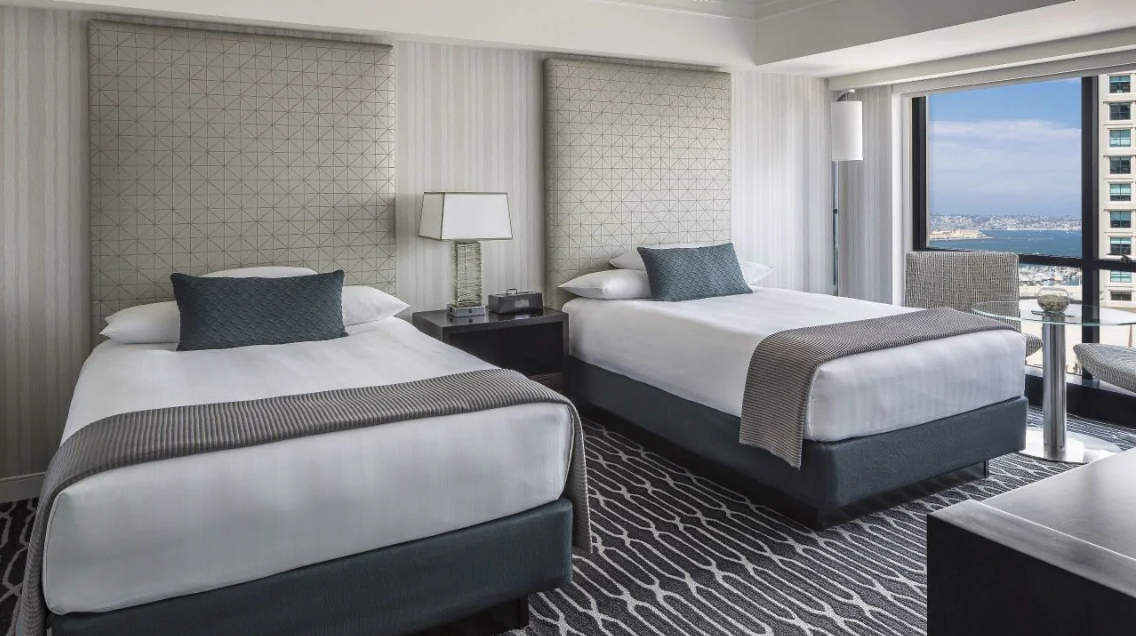 … for about point two seconds before our family moved into it and it looked like two giant suitcases exploded. My goal is to win the lottery one day so we can afford two hotel rooms. One for me and one for my hubby and the kids. 
FYI, this Hyatt is big. Like really BIG. And as much as I like the idea of quaint little boutiquey hotels, you know what I like more? A hotel that has a gift shop downstairs in case my kid randomly spikes a fever and I have to run down and buy overpriced medicine, which I did, not to mention an amazing heated pool (that I did not step foot in because that's what husbands are for).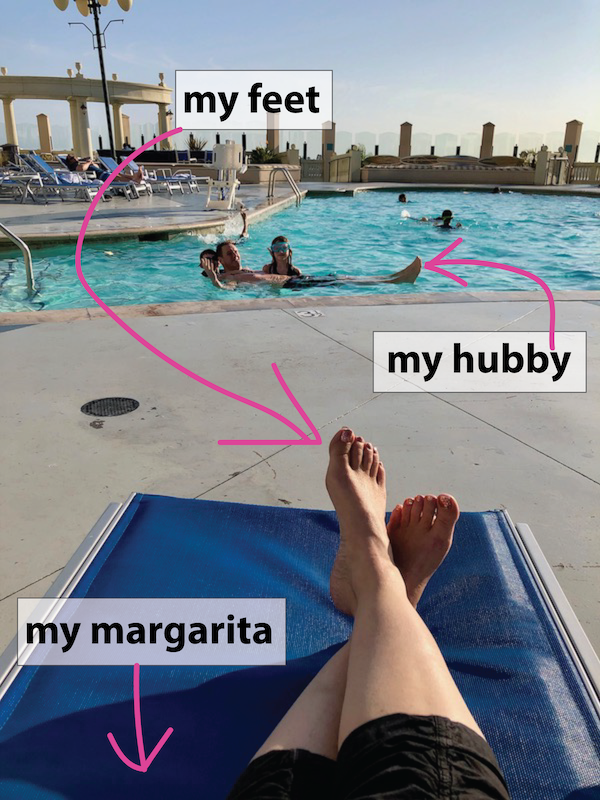 And Seaport Village was literally right out the back door of the hotel!! It's this super fun area to walk around where we stumbled upon this deeeeelicious place called Seaport Fudge Shop. My kids wanted fruity pebbles cereal bowls filled with ice cream, and I was like duhhh, so I ordered two of them and a smoothie and I tried to keep smiling and not freak out when the cashier was like, "That'll be $32." Note to self, next time ask how much stuff costs before you say yes.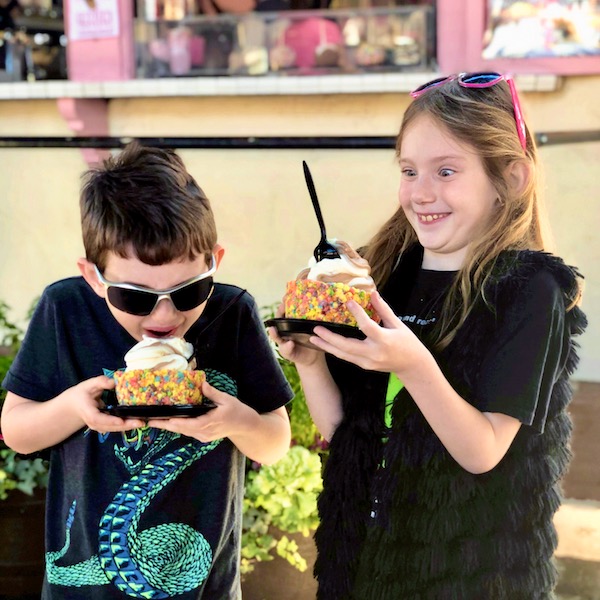 Anyways, since we were all out of money after that, I decided we should move to a more affordable hotel. The new LEGOLAND Castle Hotel. Just kidding, it's totally not more affordable, but it kicks some serious ass. So much that I'm gonna write a separate post about Legoland, and I'm keeping it a secret for now. Muhahahahahaaa.
San Diego Zoo Safari Park
The Safari Park is a totally different place than the San Diego Zoo. And it's like super relaxing and you just kind of meander around very pretty woodsy paths and see some awesome animals. Like you can even pet a kangaroo if it comes up to you. Big IF. They came nowhere near the path when we were there, but we did see a joey climb into his mommy's pouch and that was pretty amazing.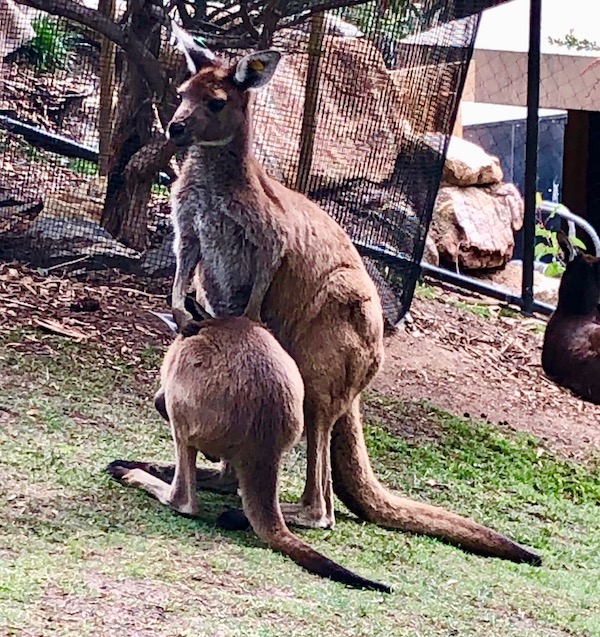 You'll also want to wait in line to get on the Africa Tram (free!!!) that takes you to see all kinds of cool animals like rhinos and giraffes and horn deer thingies (I clearly wasn't listening to the guide).
P.S. The highlight of the zoo is supposed to be the cheetah run, where cheetahs race, but we were sooooo exhausted at this point that we didn't feel like waiting for the show so we said screw it. Probably a mistake but Holden and I got HUGE slushies instead and I will remember that slushie for the rest of my life. This is not sarcasm. I will.
Okay, so remember how I said that there's too much to do in San Diego in five days? I wasn't kidding. There were lots of awesome things I'm sad we didn't get to do.
The USS Midway (I sooooo wanted to do this but it just didn't happen)
Whale watching (I am 100% sure Holden would have ended up barfing the whole trip)
Kayaking to Sea Caves (I was dyyyying to do this, but it was too chilly)
Balboa Park (technically the Zoo is in the park, but we didn't get to do all of the other cool things it has)
Belmont Park (this beachside amusement park looks really fun and is included on your San Diego Go Card which lets you in to almost all of these tourist attractions for one daily price and you don't have to wait on line so it is totally worth every penny)
So there you go, our vacation in a nutshell. Wanna see what we did on the last day of our trip? This. 

And THAT is the sign of an AWESOME vacation. I guess you can say we kind of needed a vacation after this vacation. But only because it was so jam-packed with fun stuff. Not because my kids fought a lot and Holden woke up at 5:30am every day and Zoey got sick for part of it. I mean yeah those things happened, but they couldn't ruin our amazing San Diego vacation. 
If you liked this, please don't forget to like and share it! Thank you!!
And have you been anywhere in San Diego that I missed? Leave your ideas in the comments!